Fall 2021 SDGs at UC Davis Update
UN SDGs Opportunities for Fall 2021
Below are some UN Sustainable Development Goals (SDGs) opportunities (events, competitions, courses, and funding) for Fall 2021. Please share widely and always feel free to reach out with questions and ideas about UC Davis SDG engagement.
Announcements
First UC Davis Voluntary University Review on the UN Sustainable Development Goals is Available! 
Thank you to those across campus who contributed to the first UC Davis Voluntary University Review (VUR). UC Davis offices of Global Affairs, Sustainability, and Diversity, Equity and Inclusion spearheaded this effort.  This campus effort is an important step in strengthening UC Davis' contributions to local and global challenges. UC Davis is the second university in the U.S. to produce a VUR. The VUR documents UC Davis' work on all 17 SDGs in the areas of research, teaching, service and operations. We hope this is a valuable resource for faculty, staff and students. You can view the report on screen, by section or in PDF form on the webpage. Please share widely with campus contacts and with other organizations! 
SDG-Related Events 
COP26: UN Climate Change Conference  
The UK is hosting the 26th UN Climate Change Conference of the Parties (COP26) in Glasgow from October 31–November 12, 2021. There are a variety of events that can be accessed virtually. You can tune into many of the programs via United National Climate Change COP26 or on the country-hosted COP26 website. UC Davis has robust, ongoing efforts to address climate change across campus. Some of these are documented in the UC Davis Voluntary University Review SDG 13: Climate Action section, as well as other sections of the report. We hope that member of the UC Davis community will share their efforts in the public discourse around this conference. For social media, the official account is #COP26 and be sure and tag this to anything you share about UC Davis and climate change through November 12! 
Sustainable Development Solutions Network (SDSN) Zero Emissions Solutions Conference
The Zero Emissions Solutions Conference (ZESC) will host 15 sessions across the first five days of COP (November 1–5). Within ZESC, our Nature Map team will showcase their newest policy brief, The integration of biodiversity and climate objectives in land-use policy. On November 6, our Food, Environment, Land and Development (FELD) Action Tracker team will launch a new report with our partners at FOLU that analyzes countries' Nationally Determined Contributions (NDCs) from a land use and nature perspective. And finally, on November 12, Science Panel for the Amazon (SPA) will launch their highly anticipated Amazon Assessment Report. You can also follow SDSN on Twitter for live, on-the-ground coverage of the events.
University Global Coalition Annual Gathering Recordings 
If you missed the University Global Coalition (UGC) annual gathering (virtual) in September 2021, watch the session recordings.  
UC Davis, an active member of the UGC, was represented on several sessions: 
2021 Conference Opening: A Decade of Action: 

Featured Joanna Regulska, Vice Provost and Dean, Global Affairs, Professor, Gender, Sexuality and Women's Studies; Ermias Kebreab, Associate Dean of Global Engagement and Director of the World Food Center; Lena Allison Pransky, Graduate Student. 

SDG Reporting: A Voluntary University Review Workshop 

Featured Jolynn Shoemaker, Director of Global Engagements, Global Affairs 

Farming around the World: Globally Empowering Student Farms 

Featured Anca Barcu, Ph.D. Student; Andressa Vidigal Rosenberg, Ph.D. Student;  Nadia Moukanni, Ph.D. Student, and Akshaya Karthikeyan B.S. Cell Biology.  Moderated by: Joanna Regulska, Vice Provost and Dean, Global Affairs, Professor, Gender, Sexuality and Women's Studies 
International Education Week: November 15

–19, 2021

 
For almost 20 years, UC Davis has celebrated the benefits of international education and worldwide exchange during International Education Week, an initiative of the U.S. Departments of State and Education. The national week brings opportunities to participate in cultural and educational programming here at UC Davis and share your international stories and experiences on social media using #GlobalAggies.  
Global Affairs is sharing a variety of campus programming during IEW. 
View the schedule and submit campus-related international programming for inclusion
Kōrerorero: Conversations That Matter
Education New Zealand Manapou ki te Ao (ENZ), in association with The Chronicle of Higher Education, will host a webinar titled, "Indigenous Education Solutions to Global Challenges: International Education and Developing Indigenous Women's Leadership" on Monday, November 8 at 2 p.m. ET.
Launch of the United States Sustainable Development Report 2021 
Join SDSN USA on Tuesday, November 16 at 4:30 p.m. ET/1:30 p.m. CT for the release of its flagship report, the United States Sustainable Development Report 2021, measuring how well US states are delivering the Sustainable Development Goals (SDGs). UC Davis is a member of SDSN USA, and registration is free. 
November 10–23. This online festival, organized by UC Davis Humanities Institute and the Human Rights Studies Program, includes movies about two groundbreaking Black activists in Chicago; young people fighting against school shootings; a Palestinian family separated by a wall; restorative justice programs; and Mexican migrants who disappear. 
November 6, 2021, 9 a.m.–5 p.m. This is a free virtual event that will explore issues and themes impacting the health of animals, people, plants and the environment. Veterinarians, physicians, public health officials, scientists, students and staff join roundtable discussions, network, and learn about student research projects in One Health. 
Climate Raising Challenge: A 21st century "barn raising": A mural design competition to inspire climate activism in the Sacramento Valley 
UC Davis students are invited to develop a mural design proposal that brings awareness to a climate-related agricultural issue. A jury comprised of designers and artists will evaluate submissions based on five criteria: accessibility, feasibility, connectivity, defensibility, and engagement. Winning mural designs will win cash prizes and have their mural design(s) painted on a local barn. 
Mural design submission deadline: December 15, 2021 
More information on design requirements, eligibility and more
Internship, Fellowship and Exchange Opportunities 
U21 Sustainable Micro-Internships 
U21 is offering a free online, international internship opportunity for students around the world in December 2021 and January 2022. U21 Sustainable Micro-internships allow you to work with your fellow students from across the globe, sharing knowledge and expertise whilst immersing yourself in a commercial organization. Not only will you form quick partnerships with sustainability-minded students around the world, but you'll also challenge your abilities, whilst developing key skills enabling you to thrive in the modern workplace. This exclusive opportunity is only available to students at U21 member universities (UC Davis is a member) and is open to students of all disciplines. Throughout the program, participants will engage with and learn from students across the globe spanning 18 countries and 19 timezones.
Learn more about U21 Sustainable Micro-internships  
SDSN Youth Local Pathways Fellowship Program 
The UN Sustainable Development Solutions Network – Youth Initiative (SDSN Youth) has launched a call for applications for the 2022 cohort of its Local Pathways Fellowship (LPF) program. The LPF includes an online course, a mentorship program, visibility opportunities, connections with experts from the industry, and a strong peer-to-peer network of young urban leaders from around the world. With four cohorts comprising 350 fellows from 180 different cities worldwide, the program has successfully grown into a robust knowledge sharing and city-level action network.
The 2022 Local Pathways Fellowship applications will be accepted from October 11 until November 21, 2021, at 11:59 p.m. (Eastern Standard Time)

The selected fellows will be notified by January 25, 2022, and the Fellowship begins on February 1, 2022
Provides a $43,000 salary with benefits to work for one post-graduate year as a junior researcher at the Carnegie Endowment for International Peace.  Applicants must be current seniors or have graduated in the previous 12 months, be U.S. citizens or international students on F-1 visas that are eligible to work in the U.S., and have significant research experience.  While GPA is not a criterion, selected fellows average a 3.8. UC Davis can nominate up to 3 candidates to the national competition.
Please submit all required documents for consideration by the December 21, 2021 campus deadline 
Contact Scott Palmer (scpalmer@ucdavis.edu) for more information  
Funds $30,000 towards a public service graduate degree along with conference attendance, and a Washington D.C. internship. Applicants must be U.S. citizens or nationals from American Samoa enrolled full-time in their junior year who are ranked in the top fourth of their class. 
Campus Deadline: January 4, 2022 
Full funding for a six-week summer program at Howard University in Washington DC.  The program provides a deeper appreciation of current issues and trends in international affairs, a greater understanding of career opportunities in international affairs, and the enhanced knowledge and skills to pursue such careers. This program encourages the application of members of minority groups historically underrepresented in the Foreign Service, women, and those with financial need.  Applicants must be U.S. citizens with a cumulative GPA of 3.2 or greater, who are enrolled full-time sophomores-seniors.  The program is tentatively scheduled for June 13–July 22, 2022. 
Foundation Deadline: February 15, 2022
UC Davis SDG Funding Opportunities 
Call for Mini-Grant Proposals: 2nd UC Davis Campus Global Theme 
Global Affairs announces a call for mini-grant proposals for the second Campus Global Theme: Transformative Energies: Empowering and Repowering the Planet. The 2021 call for proposals deadline is November 20, 2021. This second theme (2022-23), Transformative Energies: Empowering and Repowering the Planet, dares to imagine repowering and empowering the planet as being two sides of the same coin. Transformative Energies seeks to compel a deeper understanding of how racial, economic, and environmental harms have been enmeshed in historically dominant forms of power and to build complex, multi-faceted efforts to transform them. Through events, activities, and actions, it aspires to bring together the UC Davis community to explore the humanistic, social, and scientific dimensions of energy. We encourage the submission of innovative and impactful proposals that connect students, staff, faculty and community members to Transformative Energies: Empowering and Repowering the Planet. Students can request up to $250, or staff and faculty up to $1,000 for a proposed program or event. Proposed programs/events can include speakers, workshops, films or performances, informational videos, virtual tours or others.
Applications due November 20, 2021
Learn more about the Campus Global Theme 
Global Affairs, the Office of Diversity, Equity and Inclusion, and Sustainability offers grants to promote multidisciplinary collaborations focused on one or more of the United Nations Sustainable Development Goals (SDGs). We expect to fund up to four awards of up to $7,500 this year, including two awards for projects that focus on one or more of the 17 SDG Goals. One award will go to a proposal that is focused on ensuring equal opportunity and reducing inequalities of outcome, including by eliminating discriminatory laws, policies, and practices and promoting appropriate legislation, policies, and action in this regard (SDG 10.3), and one award for CAMPOS/CAMPSSAH scholars.
Deadline: January 4, 2022
SDG Courses, Trainings and Resources 
SDG Academy Online, Self-Paced Courses Available 
New runs of SDG Academy's popular courses started in September 2020 and will remain open for a year, so you can enjoy SDG learning at your own pace. SDG Academy courses found below can be audited for free, or students can choose to receive a verified certificate for a small fee. 
Resources for online teaching and learning
Recent UC Davis Engagement with SDGs in the News

  
United Nations Academic Impact

 profiles the first 

UC Davis Voluntary Review
The United Nations Academic Impact (UNAI) is a UN initiative that aligns institutions of higher education with the United Nations in supporting and contributing to the realization of the SDGs. UC Davis has been a member of UNAI since spring of 2019. In October 2021, UNAI profiled UC Davis's first Voluntary University Review, highlighting that the university is one of the first tertiary education entities to complete such a comprehensive review of progress towards meeting the SDGs. 
Read the UC Davis Voluntary University Review
UC Davis celebrates a milestone as it welcomes its 300th Humphrey Fellow, part of its 30th cohort of the Hubert H. Humphrey Fellowship Program. The prestigious program brings accomplished mid-career professionals from countries around the world to universities throughout the United States. Twelve fellows from across the globe are spending the 2021-22 academic year in Davis strengthening their professional skills, improving their leadership abilities, and engaging in meaningful collaboration and virtual connections across campus.  
During International Education Week, Global Affairs will be hosting Humphrey Conversations, where zoom callers can have a conversation with a specific Humphrey Fellow to discuss intercultural topics individually. Humphrey Conversations is scheduled to take place on Wednesday November 17 at 9 a.m. over zoom. For more information on this or engagement opportunities with the fellows, please contact Nikki Grey Rutamu at ngreyrutamu@ucdavis.edu. 
Research from faculty in the Department of Nutrition has shown that small-quantity lipid-based nutrient supplement interventions can prevent child mortality and malnutrition, thereby helping to address multiple sustainable development goals set by the United Nations, including zero hunger and good health and well-being.
External SDG Funding Opportunities 
To support field experiments and related research on reducing violence and fragility, promoting peace, and preventing, managing, and recovering from crises.
Funding information: awards are between USD 1,000 and 500,000 

Deadline: November 8, 2021
To support education research projects that engage in collaborative and participatory partnerships. Open to partnerships between researchers and a broad array of practitioners. 
Funding information: up to USD 400,000 and durations of up to three years 

Deadline: November 10, 2021
To support the advancement of animal biology research, habitat monitoring, and environmental conservation that provides scientists with resources to help further their research into the study of bats, birds, frogs, and other vocal wildlife. Funding information: up to USD 5,000 available each quarter. If an application for less than this amount is awarded, then another application can also be awarded if total is of lesser or equal amount. 
Deadline: November 15, 2021
Small and Large Grants to support communication projects which advance the transition to a low carbon economy. 
Funding information: small grants up to EUR 10,000 and large grants in range of EUR 20,000–200,000 
Deadline: November 26, 2021
Public call for pilot projects on digitalization for flexible and resilient energy systems to step up global climate action and uptake of clean energy models. Funding information: a maximum of EUR 1.800.000 (excluding co-funding). 
Deadline: November 30, 2021
Aims to support education research projects that contribute to the improvement of education, broadly conceived. Proposals must be for academic research projects that aim to study education. Proposals for activities other than research are not eligible (e.g., program evaluations, professional development, curriculum development, scholarships, capital projects). 
Funding information: up to USD 50,000 
Deadline: December 1, 2021 
To find new cross-sector and interdisciplinary teams willing to do science differently for lasting impact. Funds science that rapidly leads to tangible and enduring benefits to conservation and sustainable development.
Funding information: up to USD 1 million total across four to six approved working groups 

Deadline: December 10, 2021 
To protect natural resources, improve the production and distribution of food, and promote public health in Asia, Africa, Latin America, and the Middle East. 
Funding information: avg. grant approx. USD 20,000. Grants exceeding USD 30,000 rarely awarded. 

Deadline: January 1, 2022. 
To fund field research that supports conservation programs for wild populations of primates. The intent is to provide support for original research that can be used to formulate and to implement conservation plans for the species studied.
Funding information: average approx. USD 2,500, with a max. grant of USD 5,000 

Deadline: February 1, 2022. 
Provides rapid and targeted support through seed capital for innovative approaches to ecosystem-based adaptation (EbA) to climate change.
Funding information: for contributions of USD 50,000 to 250,000, with no specified or prioritized regional or country focus. The maximum project duration is 36 months. 

Deadline: February 28, 2022. 
To promote human health by supporting the development of better food, natural medicines and healing practices, and to support research for a healthier way of life, which in itself may have a disease preventive effect. 
Aims to facilitate the digital emergency response community to resolve threats in a timely and comprehensive manner for individuals, communities, and organizations whose free expression has recently been repressed. Funding information: total value of support cannot exceed USD 50,000. Average support amounts are between USD 5,000 and 25,000. 
A new initiative to support innovation that contributes to reducing global poverty and inequality. Through flexible grant funding, FID enables innovators and researchers to test new ideas, build rigorous evidence of what works, and scale the highest-impact and most cost- effective solutions. 
As part of the Just Tech program, seeks proposals from across the social sciences and related fields that address the risks, opportunities, and challenges posed by public health surveillance stemming from the Covid-19 pandemic.
Funding information: awards will range from USD 5,000 to 10,000, with larger amounts directed to projects committed to research partnerships 

Deadline: ongoing 
Program is designed to support young leaders who are tackling the Covid-19 pandemic on the frontlines. Applicants should be focused on SDGs 3, 4, 5, 6, and 8. One Young World will prioritize initiatives which can use the funds to impact the maximum number of people to the greatest extent. 
Funding information: One Young World recommends requesting between GBP 2,500 - GBP 10,000

Deadline: Program is open on an ongoing basis
This program seeks to invest in social innovations that aim to improve the lives and opportunities of millions of people in the developing world. Open to funding innovations in any sector as long as they can demonstrate their innovation improves the lives of those living on less than USD 5 PPP per day. 
Range: USD 50,000 – 15,000,000 

Deadline: Program is open on an ongoing basis
To identify and amplify the voices of young leaders who undertake exemplary work to end youth violence and create a peaceful future for their peers and subsequent generations. 
Deadline: November 25, 2021
Funded by the Open Society Foundation to support researcher's aims to bring a novel perspective to comparative and international education development to aid the achievement of SDG 4, the global education goal.
Funding information: stipend (USD 19,500) for the duration of the fellowship (up to 11 months), mentorship and two-week visit in Paris. 

Deadline: December 1, 2021
Intended for young leaders focused on reducing the causes and effects of climate change in their communities, countries, or world at large.
Award information: access to summit in Tokyo, travel restrictions permitting, hotel accommodation, travel, meals, ground transportation, and more. 

Deadline: December 8, 2021
World Fellows contribute to Yale's intellectual life, give talks and participate on panels, collaborate with peers, audit classes, and mentor students. They are rising stars from across sectors and borders. 
Benefits: taxable stipend to cover costs of living, apartment, medical insurance, round-trip travel from home country

Deadline: December 8, 2021 
Fellowship based at the International Inequalities Institute at the London School of Economics and Political Science. Transformative experience that emphasizes learning, connection and reflection. 
Deadline: January 10, 2022 
Whether your solution is a concept, a product that is being prototyped, a service that is being piloted in your local community, or a fully operational non-profit or for-profit organization, we want to hear from you. Benefits: Over USD 200,000 is available in prize funding to share among selected Solv[ED] Innovators. In addition to prize funding, selected Solv[ED] Innovators will receive mentorship and coaching from members of the MIT and MIT Solve community. 
Deadline: January 18, 2022
Invites teams of graduate students from around the world to develop and pitch creative financial approaches to tackle pressing social and environmental challenges. 
Benefits: overall winner receieves USD 10,000 and invited to attend and present on a panel at the Milken Global Conference; runner-up receives USD 5,000 

Deadline: February 13, 2022
To scale work in nature-based projects and energy projects. Guides selected project implementation partners from feasibility stage to carbon credit issuance and beyond. 
Supports displaced students from anywhere in the world who are unable to complete their higher education. These students will receive full tuition, housing, and living assistance while pursuing undergraduate or graduate degrees across all 18 Columbia schools and affiliates. Scholarship aims to shift the global dialogue surrounding displaced persons, from one that views them as a burden to one that recognizes them as vital contributors to global innovation and prosperity. 
More Funding and Opportunity Listings
Global Affairs regularly shares funding opportunities in support of the SDGs. If interested, you can sign up to the Global Affairs funding email list. 
UC Davis is a member of the Sustainable Development Solutions Network (SDSN) and you can also sign up with your UC Davis email address to participate directly in this global network and access a regular list of funding opportunities by visiting their website.
Contact Information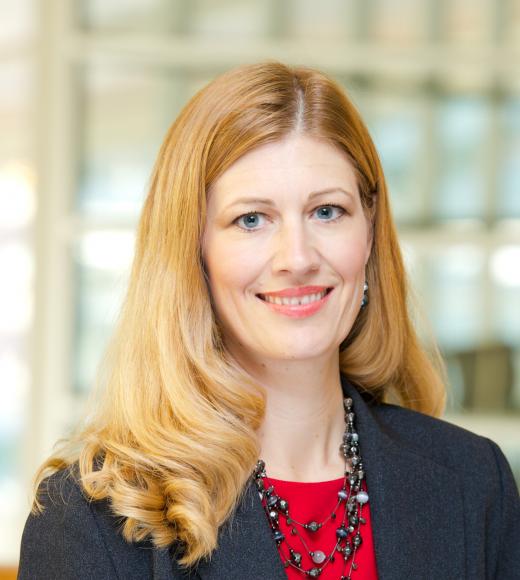 Jolynn Shoemaker
Director of Global Engagements
Global Affairs
jmshoemaker@ucdavis.edu
Primary Category
Tags