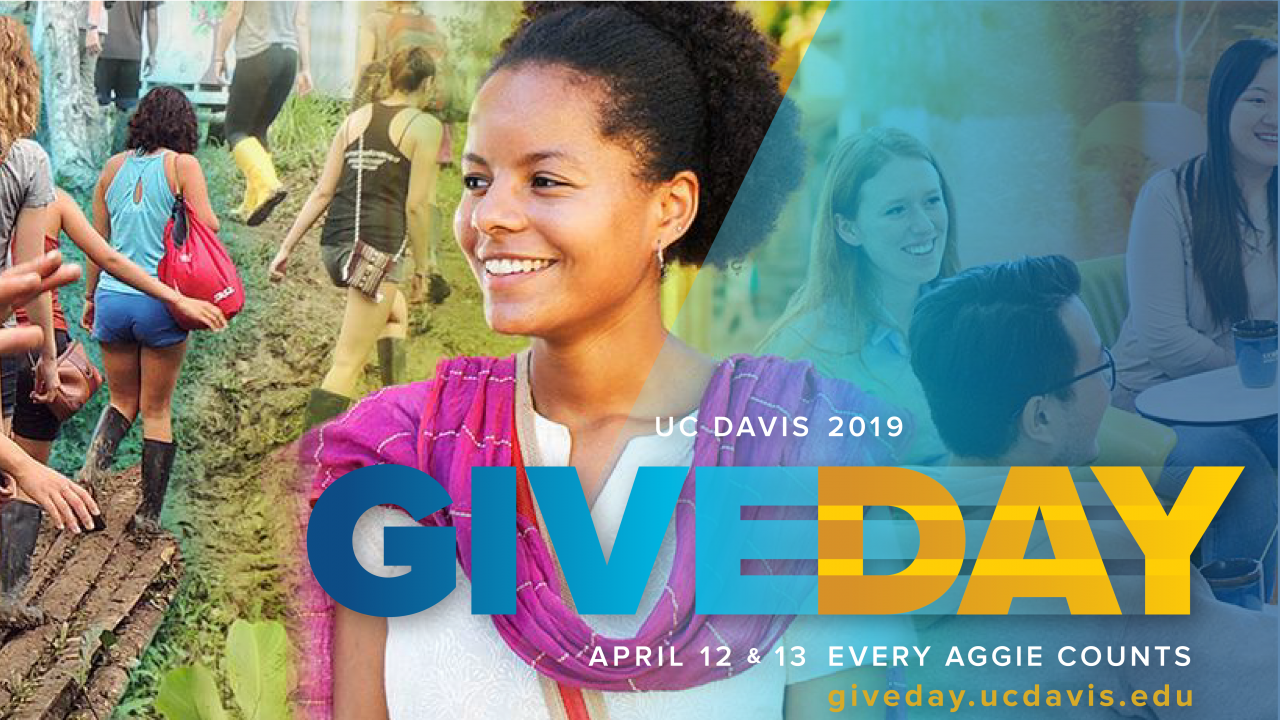 Support Global Affairs on Give Day 2019
UC Davis Give Day is a 29-hour online fundraising drive to support initiatives at UC Davis, beginning at 12 p.m. on Friday, April 12 and ending at 5 p.m. on Picnic Day, Saturday, April 13. 
Give Early!
Give early anytime between now and April 12-13 on the Global Affairs Give Day site and your gift will be counted on Give Day.
Global Education for All
UC Davis is a culturally diverse environment, brimming with opportunities to prepare students to live, lead and collaborate in a globalized world. Donations support student-focused global learning priorities that support all of our students and scholars in their academic and professional growth, and faculty research projects that enable our faculty to be leaders in their fields.
Your support of Global Education for All—a UC Davis "Big Idea"—ensures that all UC Davis students —undergraduate, graduate and professional—have access to an education that prepares them to succeed in our interconnected and interdependent world, including our global job market. Global learning experiences, including study abroad, and the critical thinking and professional skills that result, are more important than ever to meet the needs of our diverse students.
Global Affairs at UC Davis transforms students into leaders through international experiences; funds faculty research that tackles global challenges; supports over 10,000 international students and scholars to study, teach, and conduct research; and forms valuable partnerships around the world while also inspiring global curiosity, understanding and engagement at UC Davis and beyond.
This year our Give Day challenges will help us build on the robust international opportunities and rich regional diversity surrounding UC Davis to enable our students in becoming global problem-solvers.
Category
Tags