Winter and Spring 2021 SDGs at UC Davis Update
UN SDGs Opportunities for Winter-Spring 2021
Below are some UN Sustainable Development Goals (SDGs) opportunities (events, competitions, courses, and funding) for Winter-Spring 2021. Please share widely and always feel free to reach out with questions and ideas about UC Davis SDG engagement.
Announcements
UC Davis is pursuing a Voluntary University Review (VUR) to support our university's role as a public land-grant institution in advancing the SDG agenda. UC Davis offices of Global Affairs, Sustainability, and Diversity, Equity and Inclusion are spearheading this effort. 
Following the second UC Davis Forum in February 2021, the VUR process commences with a series of coffee hours (more details below) to collect input from the campus community.  Throughout Spring and Summer 2021, the VUR process will involve engaging a wide range of campus stakeholders whose work touches upon the SDGs.  Members of the UC Davis community are invited to share their SDG efforts through this online portal.  This information will feed into a dashboard that will be used to facilitate collaboration and funding opportunities for faculty, students, staff, and others on our campus.
SDG Funding Opportunities
Conference Grants for UN Sustainable Development Goals (SDGs)
UC Davis Global Affairs, the Office of Diversity, Equity and Inclusion (DEI), and Sustainability are pleased to announce a call for virtual conference grants to support UC Davis faculty, staff, and students in sharing UC Davis contributions to the United Nations Sustainable Development Goals (SDGs). Virtual Conference Grants for SDGs support UC Davis faculty, staff, and student participation in important dialogues, facilitate global connections and collaborative relationships, and expand the visibility of campus efforts that promote the SDG Agenda.
This opportunity is open to UC Davis affiliates, which include all currently enrolled students, current, active Academic Senate and Academic Federation faculty, and currently employed staff.
Click for application information
TGIF Announces Rolling Grant Application Cycle for Spring '21 Quarter
The Green Initiative Fund (TGIF) is excited to announce that it will be transitioning to a rolling grant application period for Spring Quarter 2021! TGIF is a student-run organization that promotes sustainability by providing grants of up to $20,000 to the UC Davis community and empowers students to develop, propose, and enact sustainable projects on campus. The TGIF Committee anticipates that the extended application period will be encouraging to applicants eager to prepare for UC Davis' potential return to campus in Fall '21. Project teams that successfully submit their grant proposals and receive approval during Spring Quarter will be ready to get right to work on their projects during the anticipated in-person Fall Quarter! 
TGIF will be accepting grant proposals from March 29 through the end of the quarter. Proposal will be reviewed on a first come, first served basis. To learn more about the application process, please visit the TGIF Apply page or attend advising office hours. Questions can also be directed to tgif@ucdavis.edu. To learn more about other projects that TGIF has funded, check out our Instagram, Twitter, and Facebook, where we've been posting about current and past projects. 
The program will complement and expand the national infrastructure of the National Food Safety Training, Education, Extension, Outreach, and Technical Assistance Competitive Grants Program. The FSO Program will build upon that national infrastructure, with a sustained focus on delivery of customized training to members of the target audiences.
Funding information: estimated total USD 9.6 million; award ceiling USD 1 million; award floor USD 80,000

Deadline: April 1, 2021
This program seeks to invest in social innovations that aim to improve the lives and opportunities of millions of people in the developing world. Open to funding innovations in any sector as long as they can demonstrate their innovation improves the lives of those living on less than USD 5 PPP per day.
Range: USD 50,000 – 15,000,000

Deadline: Program is open on an ongoing basis
Virtual SDG Events
UC Davis SDG Coffee Hours
March 3, 2021, 10-11 a.m. PST
March 11, 2021, 2-3 p.m. PST
UC Davis Global Affairs, Sustainability, and Office of Diversity, Equity and Inclusion invite faculty, staff, students, and campus affiliates to join upcoming Coffee Hours on the Sustainable Development Goals (SDGs) over Zoom to share about their work contributing towards the SDGs, connect and engage with others, and learn more about new opportunities, including UC Davis' Voluntary University Review of engagement with the SDGs. The informal gatherings are being held March 3, 10-11 a.m. PST and March 11, 2-3 p.m. PST.
SDG Awareness Week
March 1-5, 2021
UC Davis is participating in the first annual UN Sustainable Development Goals Action and Awareness Week, hosted by the University Global Coalition from March 1-5, 2021. The purpose of this week is to promote awareness of the SDGs among students in higher education and inspire them to take action in furtherance of the goals on their campuses and in their local communities. 
In celebration of the inaugural week, UC Davis Global Affairs encourages students, faculty, and staff to attend virtual events.  UC Davis student events:
UC Davis and Earth University Students Addressing UN SDG 2: Zero Hunger
March 3, 2021, 1-2 p.m. PST
UC Davis SDG student interns and Earth University students host a student-oriented symposium to highlight efforts on SDG 2: Zero Hunger, including the work being done at both universities and the student farms on each campus. Questions and topics covered during both segments will include issues about student involvement and how students can contribute towards the SDG Agenda in their own communities.
Students Addressing UN SDG 6: Clean Water & Sanitation: Perspectives from Newcastle University and UC Davis
March 4, 2021, 9-10:30 a.m. PST
In partnership with Newcastle University in England, UC Davis Global Affairs is proud to present a panel event addressing SDG 6: Clean Water and Sanitation. Panelists, including students and faculty, will share their work, reflect on what they have gained by engaging with the work of others, and impart other key learnings. This event is open to the public. 
We also encourage you to visit University Global Coalition to find the full range of activities on the calendar of events, open to all UC Davis students and students around the world.    
Global Affairs International Connections Reception
March 4, 2021, 5-6 p.m. PST
Global Affairs invites the UC Davis community for an evening of networking and celebration of globally engaged faculty, staff, and scholars. We will announce the winners of the Chancellor's Awards for International Engagement, and Excellence in Teaching in Study Abroad Awards, and acknowledge the recipients of or participants in the following Global Affairs programs: Seed Grants for International Activities, Grants for Advancing Sustainable Development Goals, and Global Education for All Steering Committee and Fellows.
March 25-26, 2021
An annual meeting place for change-makers, powered by the UN SDG Action Campaign with the support of the German Federal Government and partners from all sectors and regions. Join on March 25-26 and find new ways to inspire, mobilize and connect people and organizations to take action on the global goals.
Earth Month 2021
April 2021
Earth Day is April 22! If you are planning an event during Earth Month to celebrate our planet, please add it to our list of campus Earth Month events here.
SAVE THE DATE: UC Davis Forum on the UN Sustainable Development Goals (SDGs)
May 19, 2021, 4 p.m.-5 p.m. PDT
Mark your calendars for the third campus forum on the SDGs, scheduled for May 19, 2021, from 4 p.m.-5 p.m. PDT on Zoom. The forum series is co-hosted by Global Affairs, the Office of Diversity, Equity and Inclusion, and Sustainability to facilitate the development of a UC Davis community of faculty, staff, and students who are deeply committed to advancing the SDGs. For more information on the forums, and recordings of the Fall 2020 and Winter 2021 events, please click here.
SAVE THE DATE: UC Davis Sustainability Summit
May 21, 2021, 10-11:30 a.m. PDT
Mark your calendars for the annual UC Davis Sustainability Summit, May 21, 10-11:30 a.m. PDT. More details to follow in the coming months. The Sustainability Summit will celebrate the campus' sustainability achievements this year, and honor our campus sustainability champions at this annual event. Email sustainability@ucdavis.edu for any questions, or join the listserve for updates on the summit and other events.
Internships and Fellowships
United Nations (UN) Millennium Fellowship
United Nations (UN) Millennium Fellowship is a free worldwide leadership development program for undergraduate students focusing on addressing United Nations goals. UC Davis has just achieved the status of a UN Millennium Fellowship Campus Hub, with over 80 applications from our students! Student Fellows will develop and implement projects individually or in groups. Projects can take place on or off campus. Benefits include: a certificate, network with global leaders, leadership training, and experience with community social change. Program dates take place from August – November 2021. The Application process is on a rolling basis until April. Contact Lili Larson for more information. 
WCRF – UC Davis Fellowship
WCRF – UC Davis Fellowship is a program in partnership with the Sacramento-based non-governmental organization Worldwide Child Relief Foundation for all UC Davis students. The fellowship is usually carried out in Nicaragua, on site, but it will be offered now virtually. Some available projects are: health education and nutrition, small business development, English teaching, children with special needs, community development, digital literacy, self-reliance classes, clean water, and community garden. For Contact Lili Larson for more information.
Summer 2021, Research and Project Coordination Internship, Center for Sustainable Development, Global Economy & Development
The Global Economy and Development ("Global") program at Brookings aims to shape the policy debate to improve global economic cooperation and fight global poverty and sources of social stress. The intern will work with its Center for Sustainable Development team, and gain exposure to a broad set of policy topics related to global sustainable development and the Sustainable Development Goals (SDGs) as well as domestic federal policy, while developing their analytical thinking, organizational, and writing skills. The intern will assist a senior fellow of the Center for Sustainable Development with either (i) a project to reimagine federal policy for rural community and economic development, alongside other projects, or (ii) the execution of the 17 Rooms initiative – a new convening and problem-solving approach to stimulate cooperative action for the SDGs. 
This remote internship is open to graduate students or undergraduate students completing their sophomore, junior, or senior year in a discipline relevant to sustainable development. Additional information and application guidelines.
Deadline: February 28, 2021
A nine-month fellowship program aims to cultivate the next generation of systems leaders in education with the tools, skills, community, and mindset required to transform their communities and change systems. Candidates must be between the ages of 25 and 33 years of age.
Deadline: February 28, 2021
Up to 130 fellows are selected every year in a globally competitive process based on personal, academic, and professional achievements. Fellows earn either a master's degree or a certificate in peace and development studies at one of the seven Rotary Peace Centers, located at leading universities around the world.
Awards
Applications are being accepted from February 8-April 30, 2021. Spearheaded by UN Climate Change's Momentum for Change initiative, the UN Global Climate Action Awards shine a light on the most innovative, scalable, and replicable examples of what people around the world are doing to tackle climate change.
Who can apply? Organizations, communities, cities, businesses, universities, governments, and others who are taking concrete action on climate change can apply to have their projects recognized by the UN Climate Change secretariat as a 2021 winning activity.
SDG Courses, Trainings, and Resources
Curriculum Enhancement through Global Learning (for UC Davis faculty)
Global Affairs is offering the Curriculum Enhancement through Global Learning, a faculty development opportunity that supports the university-wide Global Education for All initiative, to Academic Senate and Academic Federation faculty with full-time teaching appointments over Spring Quarter 2021.  Applications are due on March 5, 2021.
SDG Academy Online, Self-Paced Courses Available
New runs of SDG Academy's popular courses started in September 2020 and will remain open for a year, so you can enjoy SDG learning at your own pace. SDG Academy courses found below can be audited for free or students can choose to receive a verified certificate for a small fee. You can also find more resources for online teaching and learning on this Global Affairs webpage.
The Center for Sustainable Development at Brookings
The Center for Sustainable Development at Brookings generates leading research and insights to advance global sustainable development and implement the Sustainable Development Goals (SDGs) within and across all countries. The Center provides a wealth of information on the SDGs, including online events and podcasts, publications, and other resources.
Recent UC Davis Engagement with SDGs in the News
More Funding and Opportunity Listings
Global Affairs regularly shares funding opportunities in support of the SDGs. If interested, you can sign up to the Global Affairs funding email list. 
UC Davis is a member of the Sustainable Development Solutions Network (SDSN) and you can also sign up with your UC Davis email address to participate directly in this global network and access a regular list of funding opportunities by visiting their website.
Contact Information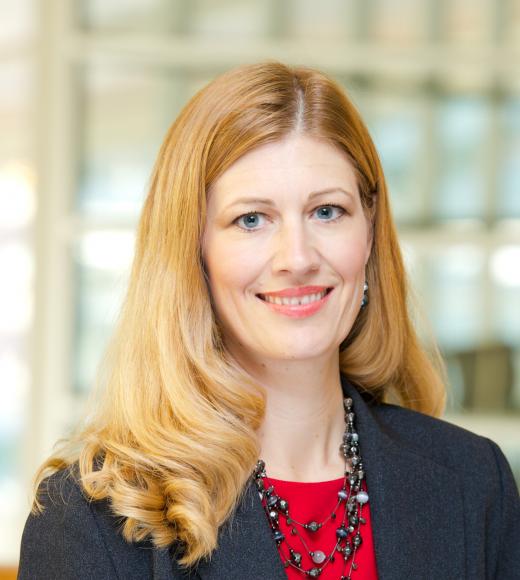 Jolynn Shoemaker
Director of Global Engagements
Global Affairs
jmshoemaker@ucdavis.edu
Primary Category
Tags