Global Aggies: Designing Global Classrooms for Real-World Challenges
Virtual international course collaborations bring together students from U.S., China, and Mexico for projects around the UN SDGs
Quick Summary
UC Davis named among the winners of U21's inaugural Global Education Enhancement Fund
UC Davis partnered with Tecnológico de Monterrey in Mexico and Shanghai Jiao Tong University in China to create a framework for teaching the UN Sustainable Development Goals (SDGs)
More than 170 UC Davis students worked on real-world projects with students and faculty from Tecnológico de Monterrey and Shanghai Jiao Tong University
In June 2020, Universitas 21 (U21) named UC Davis among the winners of its inaugural Global Education Enhancement Fund. Through this grant, UC Davis partnered with Shanghai Jiao Tong University in China and Tecnológico de Monterrey in Mexico to create a framework for teaching the UN Sustainable Development Goals (SDGs) through Global Classroom modules.
With support from Global Affairs, UC Davis faculty—across four courses in functional apparel design, plant biochemistry, housing and social policy, and social change and agriculture development—integrated projects related to the SDGs into their courses, leveraging cross-institutional shared modules through complementary courses and with partner faculty at Tecnológico de Monterrey and Shanghai Jiao Tong University.
Thanks to this pioneering pilot project, over the past year, more than 170 UC Davis students were able to work on real-world projects with students and faculty at UC Davis, Shanghai Jiao Tong University in China, and Tecnológico de Monterrey in Mexico, directly as a part of their coursework. Students learned to navigate time zones, virtual platform differences, and language barriers while gaining awareness and contributing to several SDGs, such as SDG 3: Good Health and Well-Being, SDG 10: Reduced Inequalities, and SDG 11: Sustainable Cities and Communities.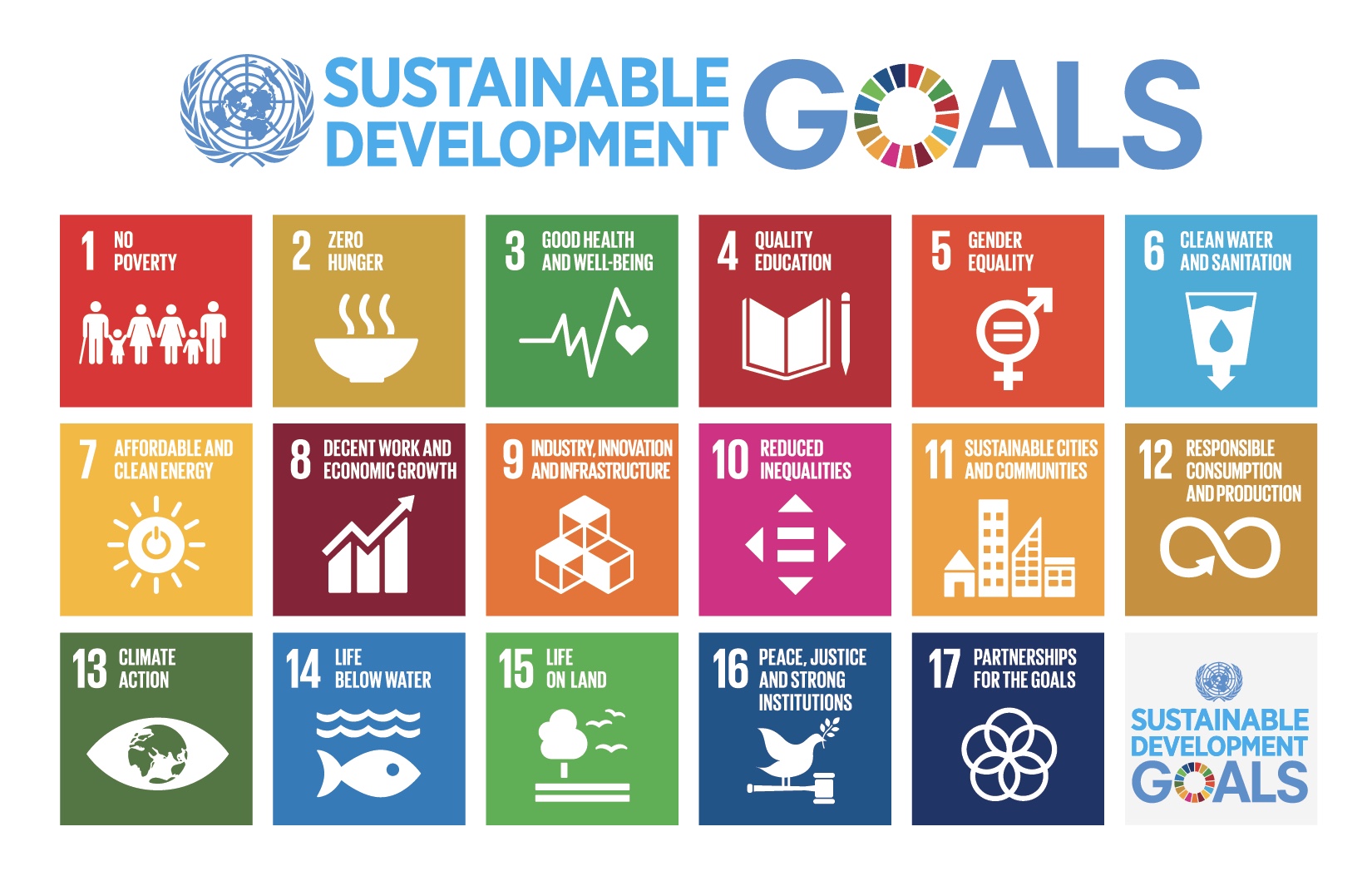 Global Classroom "Design"
In one course, Gozde Goncu-Berk, an assistant professor in the Department of Design in the College of Letters and Science, welcomed students from Tecnológico de Monterrey into her functional apparel design course. In turn, her colleague at Tecnológico de Monterrey in Mexico instructed Goncu-Berk's students in a complementary design course.  
The objective for Goncu-Berk's students was to design novel textile-based wearable products to support human physical, mental, and emotional well-being, with 20 students from UC Davis and eight students from Tecnológico de Monterrey participating.
"In this collaboration, we put the students into not only cross-cultural teams but also on interdisciplinary teams," she says. "Our design department is very interdisciplinary, which means students are already from a variety of design backgrounds."
Students were guided through the Global Classroom module using an interactive digital platform called Miro, which functions similar to a digital board for placing notes and sketches. In addition to practicality, this digital tool helped inform classroom collaboration in the context of SDG 3 for Good Health and Well-Being.
"We created sets of exercises in that digital platform, and teams interacted with each other over Zoom," says Goncu-Berk.
"They started with research tailored to a specific user group in mind. We had teams targeting kids who are in distance learning, adults with knee problems or recovering from knee injuries, and people recovering from COVID."
Students conducted interviews, made observations, analyzed data, and created personas to represent their target users. From there, they moved on to brainstorming, creating novel wearable product concepts before deciding on a final idea as a team. At the end of the course, students delivered a presentation and video to describe the new product in detail.
"One of the teams designed a distance-learning apron for students," recalls Goncu-Berk.
"It was an electronic textile-based apron, and it had lights that indicated different student responses while in a Zoom class—whether they want to speak up, need their teacher's help, or need to use the restroom. It was like a second layer of interactive communication for children. So they focused on the well-being of younger kids in distance learning environments."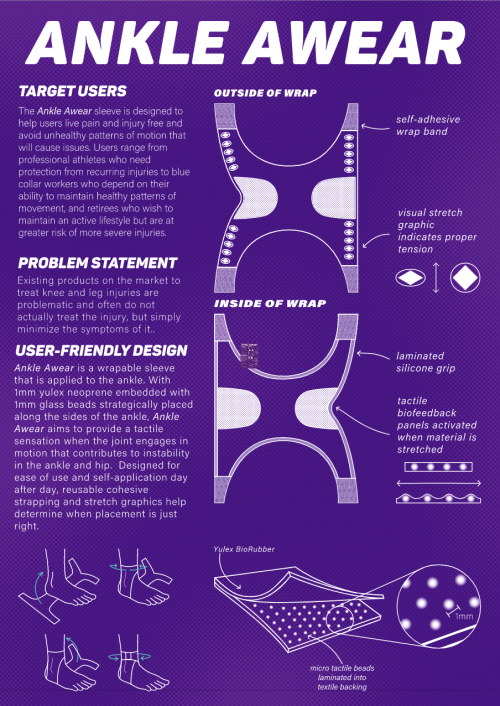 Goncu-Berk says additional designs included a wearable breathing device for people recovering from COVID-19, which guided users through proper breathing techniques, and an ankle wrap that provided biofeedback for improving posture to protect people's knees
"All of this required a ton of planning with my colleague at Tec de Monterrey," she says.
"Seeing this course come to fruition was very rewarding because we were not only trying to encourage international collaboration through our Global Classroom but also teach in this entirely new online format."
For Goncu-Berk, placing UC Davis students who also speak Spanish on each team was essential for encouraging student engagement and contributions.
"Being able to deliver this project, despite the time difference and with all this new technology, was so amazing. And thanks to the digital platform we used, the entire process was automatically and visually documented, which just isn't possible for in-person classes," says Goncu-Berk.
"Looking at it and seeing how much we accomplished was pretty incredible."
As luck would have it, Goncu-Berk already knew the professor from Mexico teaching the complementary course—they were both in the same undergraduate cohort at Istanbul Technical University in Turkey.
"It's a super interesting coincidence that we ran into each other through this project, even though we were classmates like 20 years ago," says Goncu-Berk.
"As professors, we learn from each other's teaching styles, so I was able to pick up strategies that I will definitely carry into my future courses."
Exploring Different Perspectives and Approaches to Learning
In another Global Classroom module, Li Tian, a professor in the Department of Plant Sciences in the College of Agricultural and Environmental Sciences and co-director of the UC Davis Cannabis and Hemp Research Center, taught a plant biochemistry course to students from both UC Davis and Shanghai Jiao Tong University. Her colleague at Shanghai Jiao Tong University in China taught a corresponding course on traditional medicine.
"In working with our collaborative team at Shanghai Jiao Tong University, we came up with the module on traditional medicine, natural plant products, and the Sustainable Development Goals," says Tian, who is eager to continue the virtual international collaboration. "In my class, students learn about biochemical pathways, and then in the collaborative class, they learn about traditional medicine. The module we designed has students from both classes working together on a group e-poster."
For this course collaboration, 58 students from UC Davis and 27 students from Shanghai Jiao Tong University participated. Ashna Nayyar, an undergraduate student from the College of Biological Sciences, found both model components incredibly helpful.
"The most enjoyable part was exploring our different perspectives and approaches to learning about plants," she says. "This allowed us to complete the project with an open mind and merge the incredible ideas from both universities."
"I actually didn't know about the UN SDGs until I took this class," she says. "So I would definitely say I am much more interested in developing these goals in support of our local community and communities around the world."
During meetings, students discussed the teams' research and voted on the design and incorporation of ideas. "Having a clear line of communication and planned days to meet up helped overcome the challenges," Nayyar says.
Real-World, Local and Global Problem-Solving
Thanks to the course, Nayyar learned not only about the SDGs but also the myriad ways for using medicinal plants to advance five of them—SDG 3: Good Health and Well-Being, SDG 5: Gender Equality, SDG 8: Decent Work and Economic Growth, SDG 10: Reduced Inequalities, and SDG 12: Responsible Consumption and Production.
In learning and researching across countries about plants ranging from ginseng to ginger to moringa, Nayyar found the cross-cultural form of immersive learning to be an eye-opening experience.
"The course taught me how to process what I was learning through a critical lens," Nayyar says. "We have so much information, education, and potential that we can use to solve real-world problems. Working with students from different cultures helped me understand that with differences come similarities. I gained a fresh outlook and was able to incorporate information cross-culturally, which contributed to my understanding not only on a domestic level, but also on an international one," she says. 
"One of the most beautiful parts of this project was applying classroom knowledge, not only to our lives, but also extending that knowledge to think about how it could benefit people globally, which was quite enlightening for me."
This is part of a series featuring Global Aggies—members of the UC Davis community who are living the Global Affairs mission: to inspire global curiosity, understanding and engagement. Learn more about 
Global Aggies at UC Davis
. 
---
About Global Affairs at UC Davis
Global Affairs brings the world to UC Davis, welcoming more than 10,000 international students, scholars and leaders, and hosting programs that inspire global curiosity, understanding and engagement. Compelled by the valuable outcomes of thinking globally, we make transformative opportunities a reality by supporting the thousands of students and faculty learning and researching internationally—and by facilitating collaborations that tackle the world's most pressing challenges through more than 150 global partnerships.
Putting our vision of a UC Davis community that engages, thrives, and leads in this interconnected world into action, Global Affairs is in pursuit of an ambitious goal: Global Education for All.
Primary Category
Secondary Categories
Tags