Humphrey Fellowship: A Once in a Lifetime Opportunity
By Shafat Sultan­­, 2013-14 UC Davis Hubert H. Humphrey Fellow
Shafat Sultan, from India, spent the 2013-14 academic year at UC Davis for professional development and collaboration through the Hubert H. Humphrey Fellowship Program at UC Davis. The following details memories of his time in the U.S. and at UC Davis. 
It was late August 2013 when I arrived at the Sacramento airport for the 10 month long Hubert H. Humphrey Fellowship at the University of California, Davis. I was received at the airport by one of the Global Affairs staff members and was driven to the beautiful city of Davis. Eleven of us fellows from the 2013-14 cohort year converged in the sprawling and lush university town from different parts of the world.
At the time, UC Davis was one of the 17 U.S. universities designated by the Institute of International Education (IIE), to host the Humphrey Fellowship Program.
Fellowship Experience
The year we got to spend together for the program was rewarding in a myriad of ways as we got a once in a lifetime opportunity to enrich our personalities and hone our professional skills.
The diversity in our group – 11 fellows from 11 different countries – offered us a unique platform to learn to live in harmony while respecting each other's cultures and faiths. 
The program under the aegis of IIE at UC Davis was professionally structured to provide each one of us ample opportunities to attend a spectrum of seminars, workshops and leadership courses. The community aspect of the fellowship enamored me the most. As a team, we would go on weekend creek cleaning sprees, serve food in homeless shelters, and deliver talks and lectures in the community colleges of adjoining counties.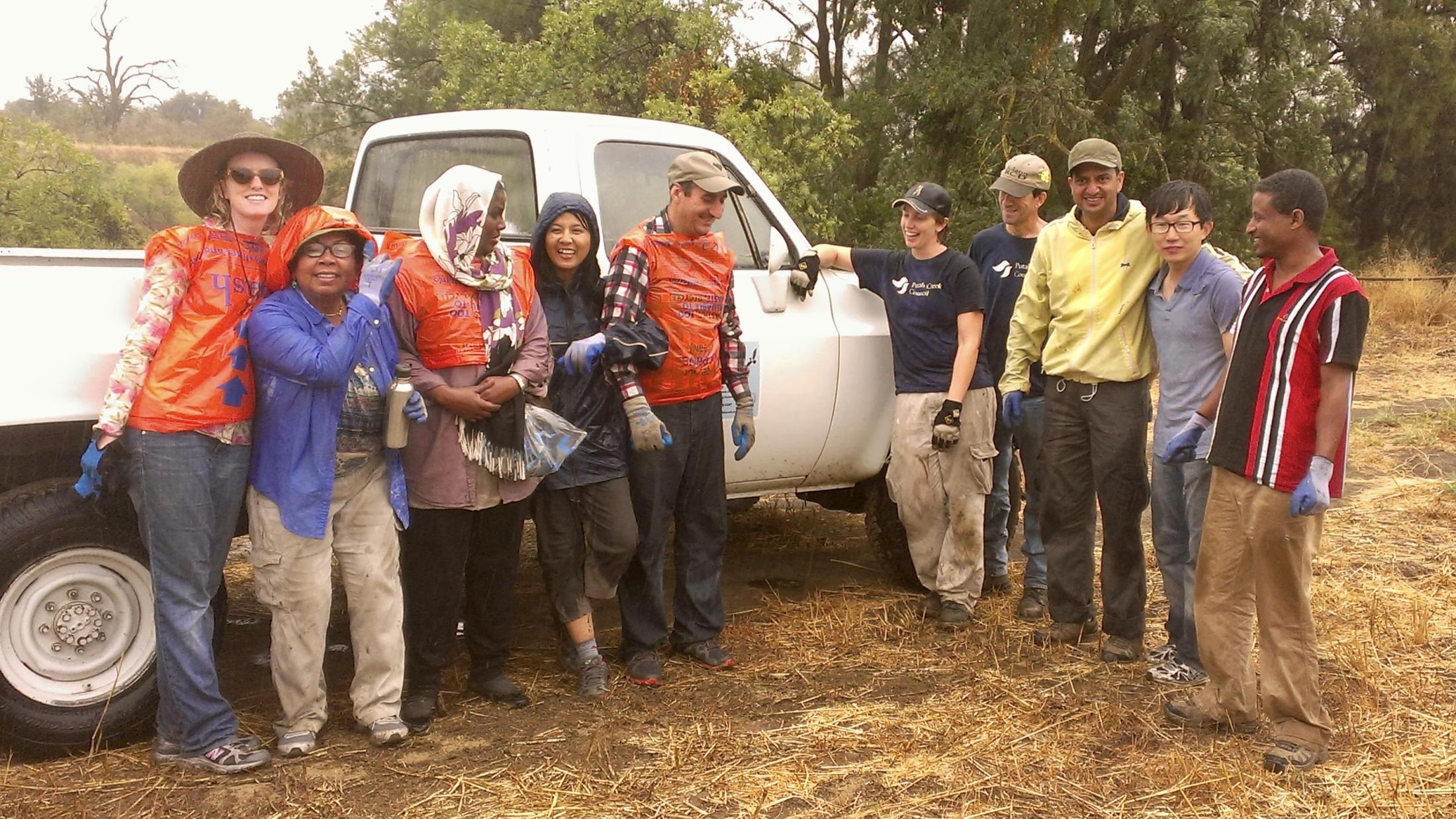 When I was at UC Davis, my family visited the U.S. for the first time. My daughter was in grade eight and my son was in grade two. It was a huge learning experience as even during their brief stay my children got a fair degree of exposure to the education system in the U.S.
Following that trip, my daughter, Muskan, attended a leadership course at Lehigh University in 2015, summer school at Stanford University in 2016, and was admitted as an undergraduate to the coveted Stanford University in 2017.
After completion of the program in June, we headed back to our respective countries, and pledged to remain in touch and to share our knowledge and experiences.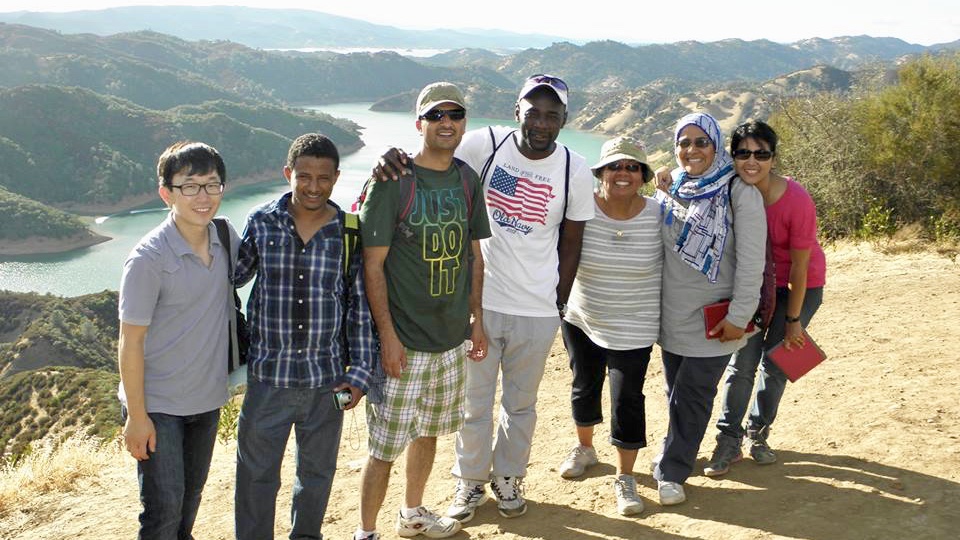 Given the robust programming of the Humphrey Fellowship  and the consistency on the part of IIE and the host universities, the program offers a vibrant and dynamic platform for the fellows to be in touch.
Coincidentally, the 40th year of the Humphrey Fellowship is being celebrated in Jakarta, and I feel privileged to be a part of the event.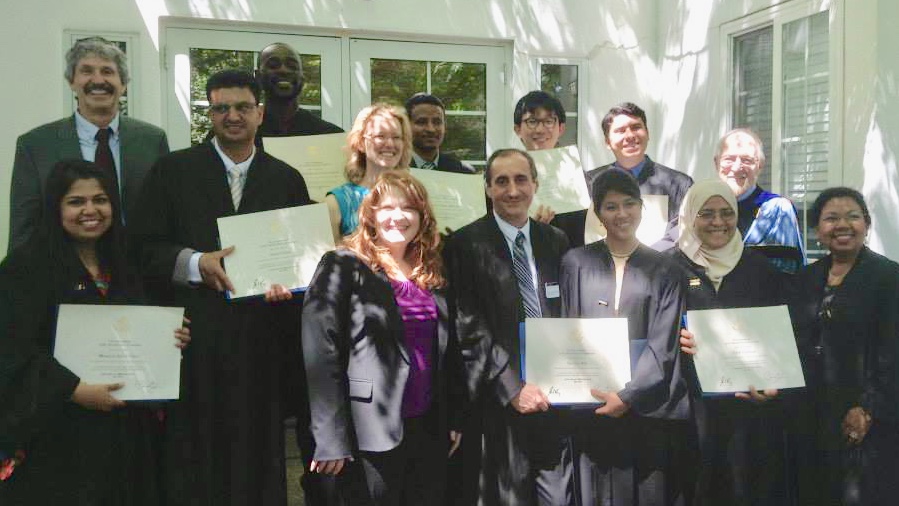 How the Humphrey Fellowship Impacted My Life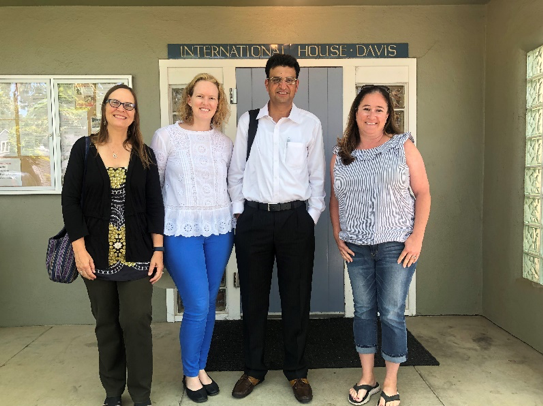 I was able to return to UC Davis in May 2019 and thoroughly enjoyed visiting with the staff who had contributed so much to my experience as a fello
Driving from Davis back to Palo Alto to see my daughter after the visit, I reflected on what the Humphrey Fellowship Program has given me both in terms of personal growth and professional development.
For the past five years, I have had stints in the state government of Jammu and Kashmir, India (where I am serving as a senior government officer), in the Energy, Social Welfare (Child Protection) and now Horticulture sectors, and I would unhesitatingly say that Humphrey Fellows in general  grab attention, wherever,  and have a cutting edge reputation in what they do.
As I headed home, I decided in my own modest way to write this humble tribute to UC Davis for all that it has given to me and my family thus far – a huge value addition indeed.
Shafat Sultan (UC Davis Hubert H. Humphrey Fellow, 2013-14, India) currently works for the government of India's Horticulture Department as the managing director of the Jammu and Kashmir Horticultural Produce Marketing & Processing Corporation, Ltd. 
---
About Global Affairs at UC Davis
Global Affairs brings the world to UC Davis, welcoming more than 10,000 international students, scholars and leaders, and hosting programs that inspire global curiosity, understanding and engagement. Compelled by the valuable outcomes of thinking globally, we make transformative opportunities a reality by supporting the thousands of students and faculty studying and researching internationally—and by facilitating collaborations that tackle the world's most pressing problems through more than 150 international partnerships.
Putting our vision of a UC Davis community that engages, thrives, and leads in this interconnected world into action, Global Affairs is now in pursuit of an ambitious goal: Global Education for All.
---
About the Hubert H. Humphrey Fellowship Program
An initiative of the U.S. State Department's Bureau of Education and Cultural Affairs, the Hubert H. Humphrey Fellowship Program was founded in 1978 by President Jimmy Carter to honor the late senator and vice president, Hubert H. Humphrey, an advocate of international connections and understanding.
Primary Category
Tags