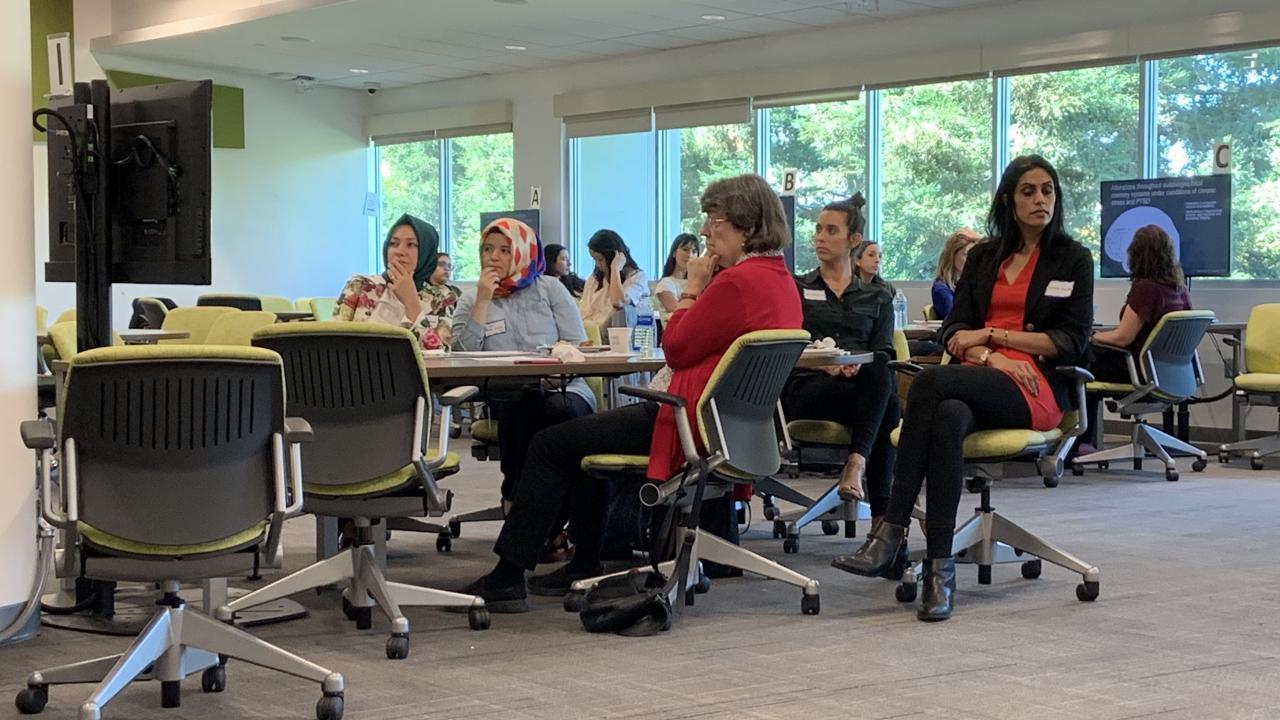 "On October 25, 2019, Raquel E. Aldana, Associate Vice Chancellor for Academic Diversity and Professor of Law, and Dr. Patrick Marius Koga, Director of the Refugee Health Research in the Department of Public Health Sciences, hosted their second forum on migration and trauma at UC Davis. The event was part of a project titled Transforming Refugee Mental Health: Improving Legal Assessment of Credibility through Science and made possible through a seed grant from the Global Affairs.
The goals of this event were to share the focus group findings of the first forum of November 2018, and to nurture interprofessional practices among neuroscientists, psychologists, psychiatrists, therapists, nurses, legal researchers, educators, and advocates, refugee resettlement agencies, county refugee clinics, and the Office of Refugee Health at CDPH. In response to the ongoing crisis of global forced displacement, over 70 participants from the Schools of Law, Medicine, and Nursing, lawyers, advocates, health professionals, and community leaders who work directly with refugees and other vulnerable migrant communities, were challenged to promote better trauma-informed practices, policies, and laws."
Read the full story at UC Davis Diversity, Equity, and Inclusion.
Category
Tags