UC Davis Selected to Continue Hosting Humphrey Fellows for Next Five Years
By Bonnie Shea, director of communications, Global Affairs
For the 29th year, UC Davis has been selected to host the Hubert H. Humphrey Fellowship Program, an initiative of the U.S. State Department's Bureau of Education and Cultural Affairs and administered by the Institute of International Education (IIE).
Established in 1978 by Former President Jimmy Carter to honor the late Vice President Hubert H. Humphrey, the prestigious fellowship program brings accomplished mid-career professionals from countries with developing and emerging economies to the United States for professional and leadership development.

"We are thrilled to have the opportunity to continue working with Humphrey Fellows. Skills they develop here directly benefit communities across the globe and further UC Davis' global reach," said Nikki Grey Rutamu, associate director of the program in Global Affairs.
"In addition, they are outstanding professionals who contribute to our international understanding by presenting at campus courses and in the community and by collaborating with colleagues and participating in community service," said Grey Rutamu.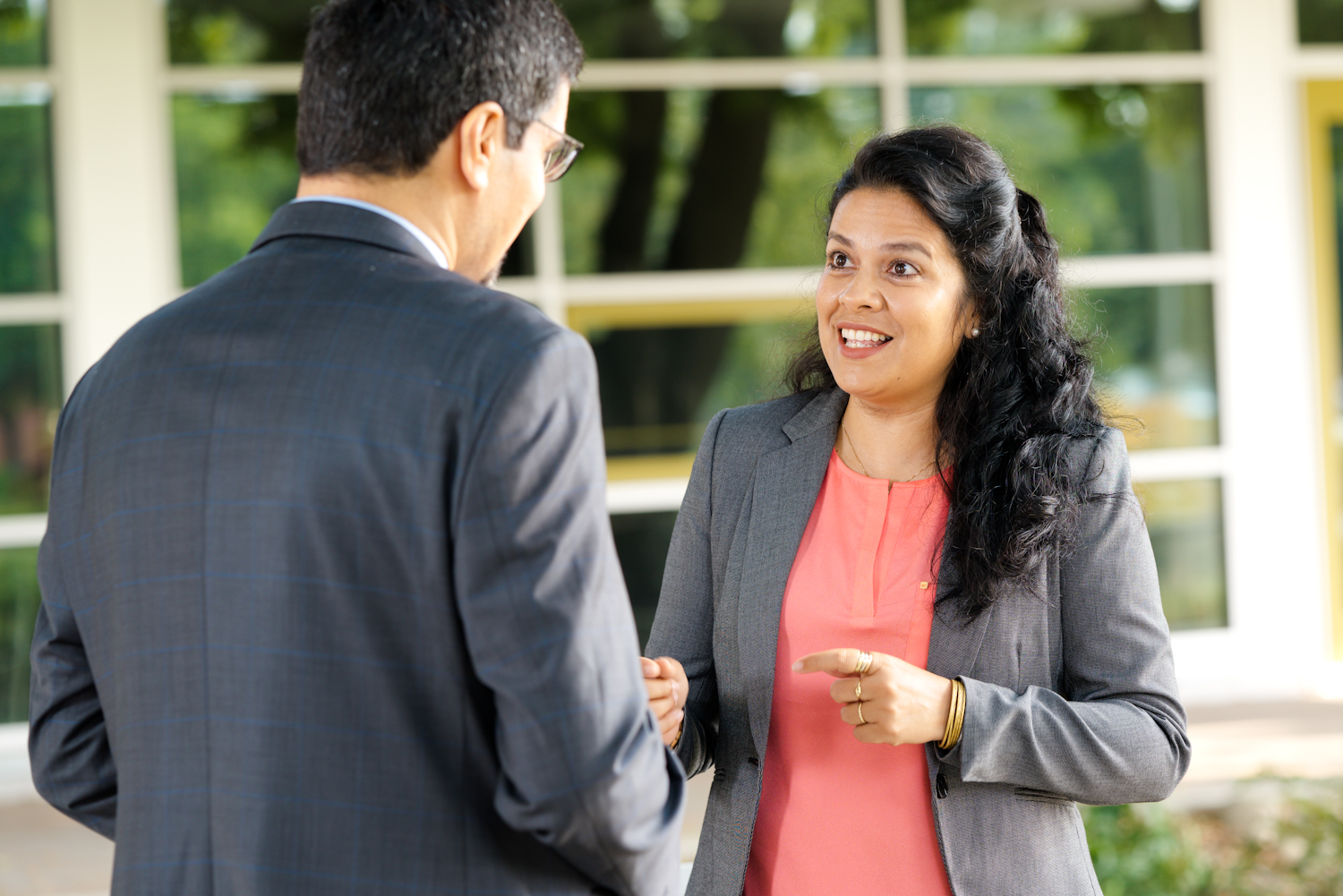 As one of 13 universities selected from across the U.S. to host Humphrey Fellows for 2019-20, UC Davis has a history of partnering with the program, having been selected as a host from 1986 until 1996, and again since 2001. Overall, UC Davis has welcomed 285 fellows from more than 100 different countries, offering professional development for fellows in agricultural and rural development, natural resources management and environmental science.
Lasting ties often form between UC Davis collaborators and UC Davis Humphrey Fellows. After collaborating with the Horticulture Innovation Lab at UC Davis, Seraphin Niyonsenga (2016–17, Rwanda) won an award from IIE to help farmers reduce crop loss by expanding the use of the lab's DryCard™ tool. Another former fellow Kakhaber Bakhtadze (2015-16, Georgia) teamed up with UC Davis student Leanne Bolaño through UC Davis' D-Lab and Blum Center for Developing Economies to lead agriculture business plan trainings in Georgia.
Following their Humphrey Program experiences, fellows often go on to advance their careers or earn awards, with examples ranging from fellows such as Adnane Labbaci (2016-17, Morocco) being appointed as an assistant professor of geology at Agadir University to fellows such as Itzel Morales Lagunes (2016-17, Mexico) becoming a Climate Leader Engagement Coordinator for Climate Reality. Success stories also include fellows like Zhong Zhao (2015-16, China), who was selected to be a part of the Asia Society's 21 Young Leaders Class of 2017, and fellows like Nivo Ranaivoarivelo (2014-15, Madagascar), who is now the chief of party for Save the Children in Nepal.
Those interested in collaborating with the Humphrey Fellowship Program at UC Davis are invited to contact the program's leadership team in Global Affairs: Karen Beardsley, director, at kbeardsley@ucdavis.edu; Nikki Grey Rutamu, associate director, at ngreyrutamu@ucdavis.edu; and Sasha Ferreira, program coordinator, at sjohn@ucdavis.edu.
---
About UC Davis Global Affairs
Global Affairs brings the world to UC Davis, welcoming more than 10,000 international students, scholars and leaders, and hosting programs that inspire global curiosity, understanding and engagement. Compelled by the valuable outcomes of thinking globally, we make transformative opportunities a reality by supporting the thousands of students and faculty studying and researching internationally—and by facilitating collaborations that tackle the world's most pressing problems through more than 150 international partnerships.

Putting our vision of a UC Davis community that engages, thrives, and leads in this interconnected world into action, Global Affairs is now in pursuit of an ambitious goal: Global Education for All.
---
About the Hubert H. Humphrey Program
An initiative of the U.S. State Department's Bureau of Education and Cultural Affairs and administered by the Institute of International Education (IIE), the Hubert H. Humphrey Fellowship Program was founded in 1978 by President Jimmy Carter to honor the late senator and vice president, Hubert H. Humphrey, an advocate of international connections and understanding.
Primary Category
Tags