Global Aggies: An Ambassador for Public Heath, Locally and Globally
Betty Irene Moore School of Nursing faculty member builds collaborations in California and Kenya
Laura L. Van  Auker has been a nurse practitioner for nearly 40 years. In addition to her decades in private practice, she also serves as an assistant clinical professor in the Betty Irene Moore School of Nursing at UC Davis. But it is her deep commitment to public health that has run steady throughout her entire career.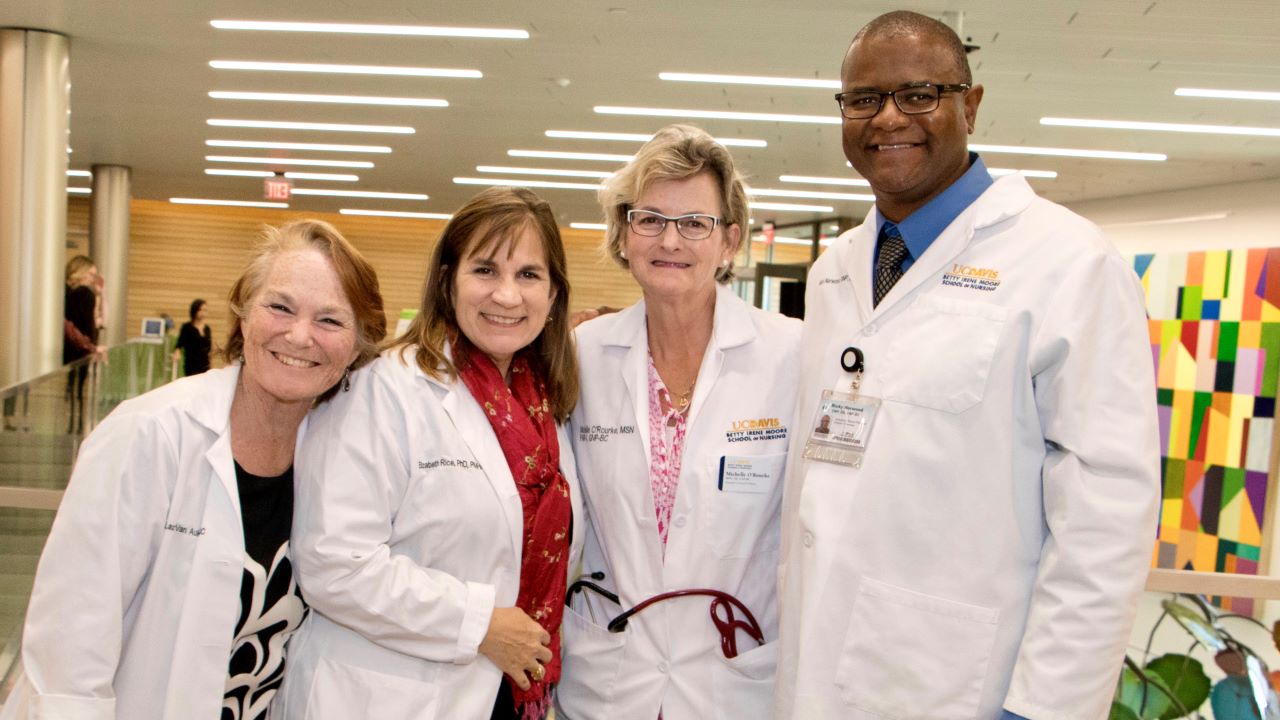 "Right off the bat I started working with the refugee population in Los Angeles," she says. "I have just always enjoyed learning about new people and where they are coming from. Being in Southern California I had opportunities to start doing some work in Mexico, too." 
When Van Auker moved from LA to Auburn, California 35 years ago, she started working with Lutheran Border Ministries and with Flying Doctors, making service trips to Mexico. This led to her joining the board of HEART (Health Education Advocate Resource Team), a non-governmental organization in Kenya that empowers people to thrive beyond the HIV/AIDS pandemic, which she has been involved in since 2000.  
"In addition to HEART, part of my work in Kenya has been with Neil Flynn, a professor emeritus at the  UC Davis  School of Medicine and Medical Center and an HIV/AIDS specialist," she says.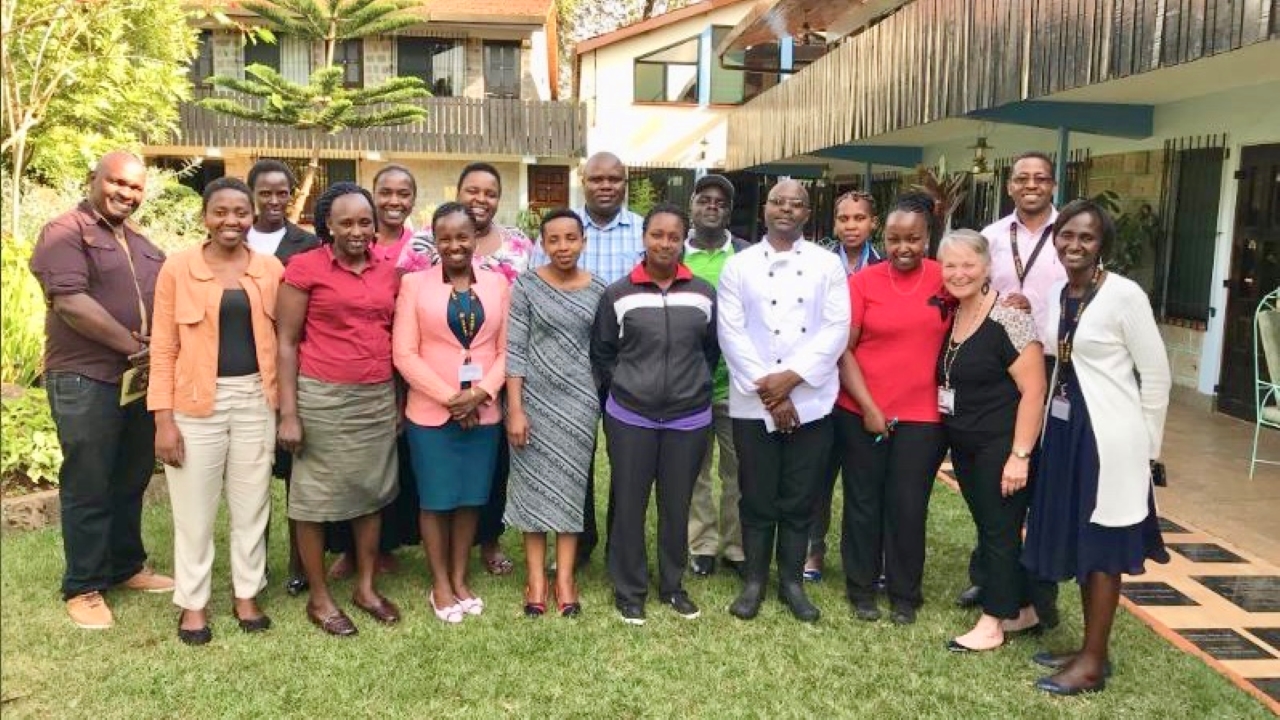 "Public health is really looking at ways to serve low-resource populations. Because I have a subspecialty in rural health, part of my skills working in low-resourced environments has transferred into my interest in these global activities." 
Reaching Out, Working Together 
In September 2018, Van Auker made a return visit to Kenya, this time representing UC Davis as a Global Affairs Faculty and Staff Ambassador. In addition to visiting and working with her HEART colleagues, she presented at the University of Nairobi School of Nursing and reached out to other nursing schools in the region, to build partnerships and mutually-beneficial collaborations. 
"In Kenya, or countries like Kenya, there is a long history of nurses carrying a lot of responsibilities, but struggling to build their education into the areas that have the greatest need," she says. 
Owing to her work with the UC Davis Health Interprofessional Teaching Scholars Program, Van Auker has researched methods to improve quality patient outcomes using a team-based health care approach.
This means physicians, nurses, and advanced practice clinicians like nurse practitioners and physician assistants—all working together. 
"The role of the nurse practitioner is developing around the world, and it's an area of expertise that I've tried to engage in a bit more since I've joined academia," she says. 
"The ability to reach out and represent UC Davis, which is ranked on the world stage for international impact, has been incredible." 
During Van Auker's trip to Kenya, she also had the opportunity to connect with former UC Davis Hubert H. Humphrey Fellows Roselyn Agumba Onyuro (2012-13) and Peter Mutinda Mutua (2009-10) to see where their research and UC Davis partnerships have led them and to invite similarly talented mid-career professionals to consider the Humphrey Fellowship Program.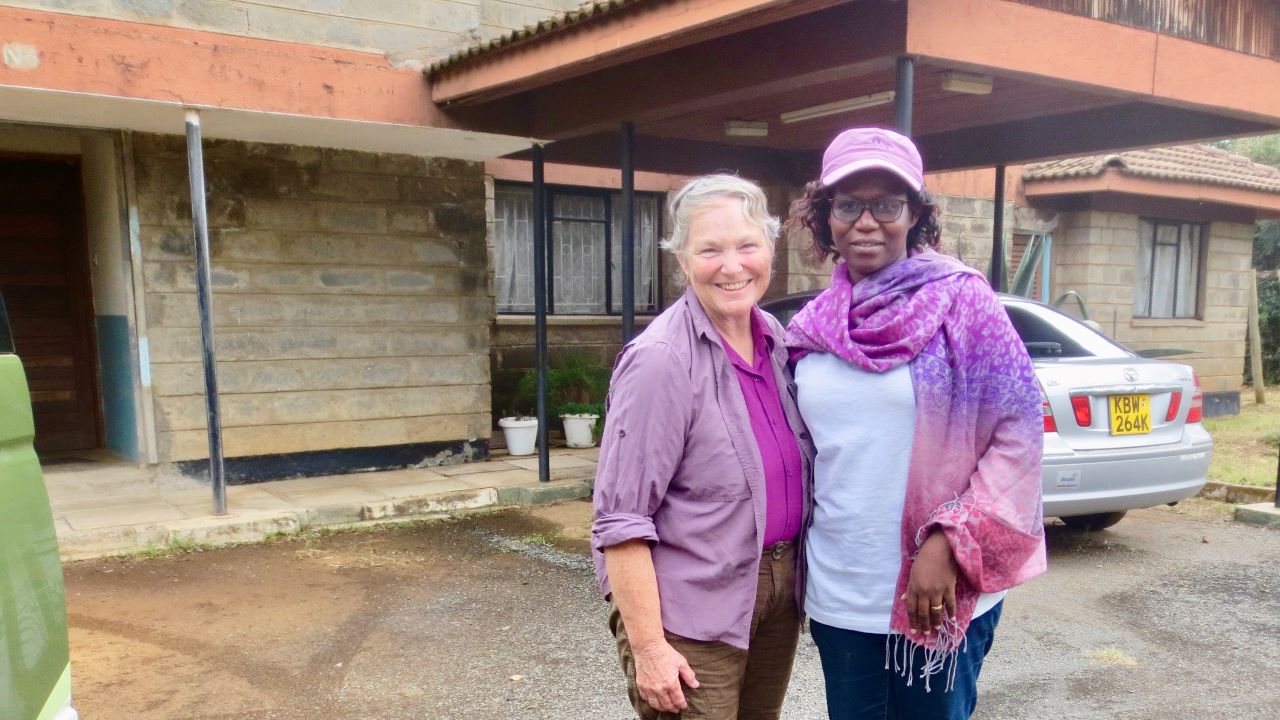 "UC Davis has such an impact on the world!" she says. "They will carry that forward to make a difference in people's lives, I know it. That is a real honor." 
Local and Global Nursing 
Back in the U.S., Van Auker helped organize a conference focused on global health, interprofessional education and practice in March 2019 at UC Davis' Sacramento campus.  
The conference was a part of the regional chapter of Sigma Theta Tau International, the international nursing honor society, which presents a conference every two years on a variety of topics in the health care field, with nurses attending from all over the world.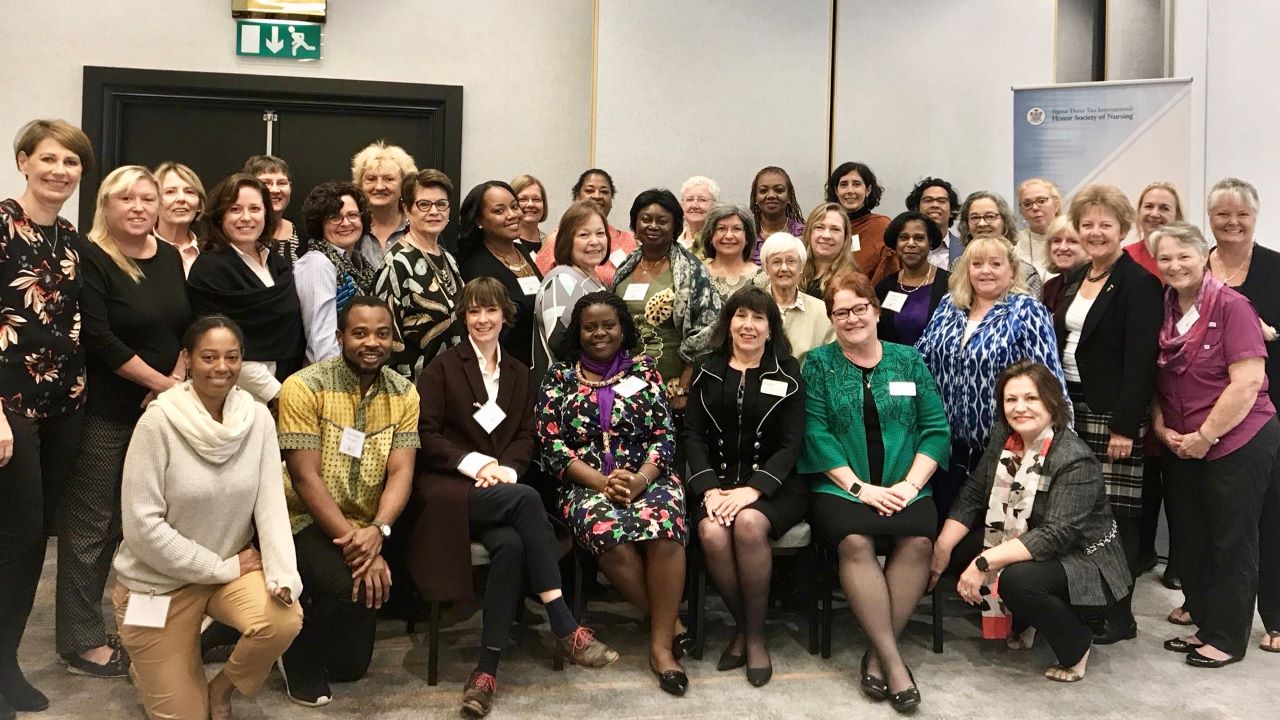 "The conference looked at the ways nurses could professionally develop teams of impact throughout the world, whether they were doing that locally or globally," she says.  
"We had speakers who really focused on how to engage in cultural humility, in preparing for low-resourced clinical practices, which could be a rural location in the U.S. or a high-density underserved population in another country." 
Van Auker's dedication to public health through Sigma Theta Tau International helps her transfer her love of education and global health into an activity that in turn impacts others. 
"It was nice to see the panels focus on the interprofessional relationship and how it impacts, for example, our ability to deliver services with refugee populations right here in Sacramento," she says.  
"You don't have to leave the country to make an international impact. There is a lot to be said for local travel because it opens you to being really alert and alive, to taking in the world and seeing yourself as a global citizen. So we emphasize: you can do local, too."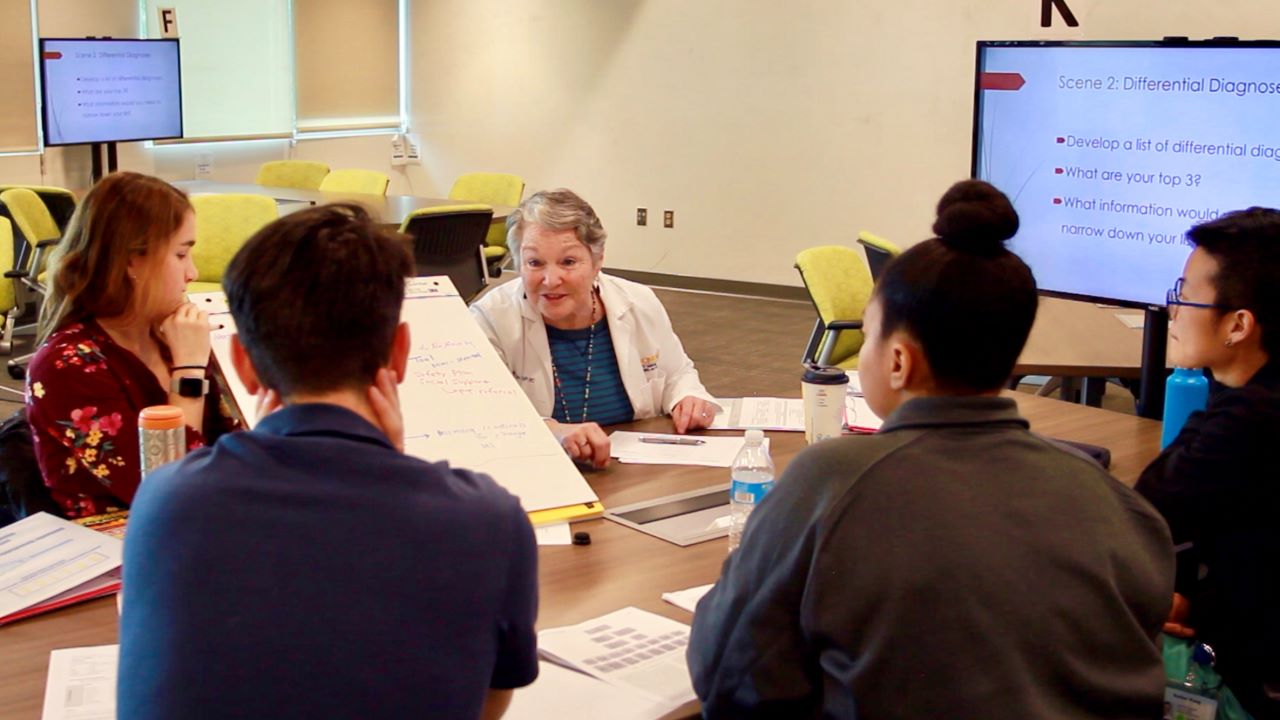 When it comes to collaborations—whether near or far—Van Auker sees the possibilities that come from learning of new perspectives, different resources, and in forming new connections. 
"An interesting fact people don't know about me is that I drank chai with the Maasai," she says, referencing the famous cattle-herding ethnic group of eastern Africa. "Experiences like that are why I am passionate about reaching out everywhere to promote nursing because of how it can connect humanity." 
"I'm a global nurse, and that's what I'm most proud of." 
---
This is part of a series featuring Global Aggies – members of the UC Davis community who are living the Global Affairs mission: to inspire global curiosity, understanding, and engagement. Learn more about Global Aggies at UC Davis. 
---
About Global Affairs at UC Davis
Global Affairs brings the world to UC Davis, welcoming more than 10,000 international students, scholars and leaders, and hosting programs that inspire global curiosity, understanding and engagement. Compelled by the valuable outcomes of thinking globally, we make transformative opportunities a reality by supporting the thousands of students and faculty studying and researching internationally—and by facilitating collaborations that tackle the world's most pressing problems through more than 150 international partnerships.
Putting our vision of a UC Davis community that engages, thrives, and leads in this interconnected world into action, Global Affairs is now in pursuit of an ambitious goal: Global Education for All.
Primary Category
Tags