How to Grow a Global Classroom
During a UC Davis Global Affairs panel "Integrating Global Learning in the Classroom—Lessons from UC Davis Faculty" three faculty, who participated in the Global Affairs  Curriculum  Enhancement  Through Global Learning  2018–19 cohort, shared how they are integrating global learning outcomes, activities, and assessments into their courses and teaching techniques. 
As travel is restricted and courses are online, innovative work from faculty results in global learning opportunities becoming more accessible to students, preparing them for the challenges and opportunities of today and tomorrow right in classrooms, whether in-person or online.
The three faculty to share classroom outcomes on the panel were John Goldberg, a lecturer in the Graduate School of Management, Heather Hether, assistant professor of teaching communication in the College of Letters and Science, and Li Tian, associate professor of plant sciences in the College of Agricultural and Environmental Sciences. 
Each spoke to the ways they have been able to integrate global learning and intercultural competency into their classrooms, and the immediate impact the sessions have made on their ongoing teaching practices.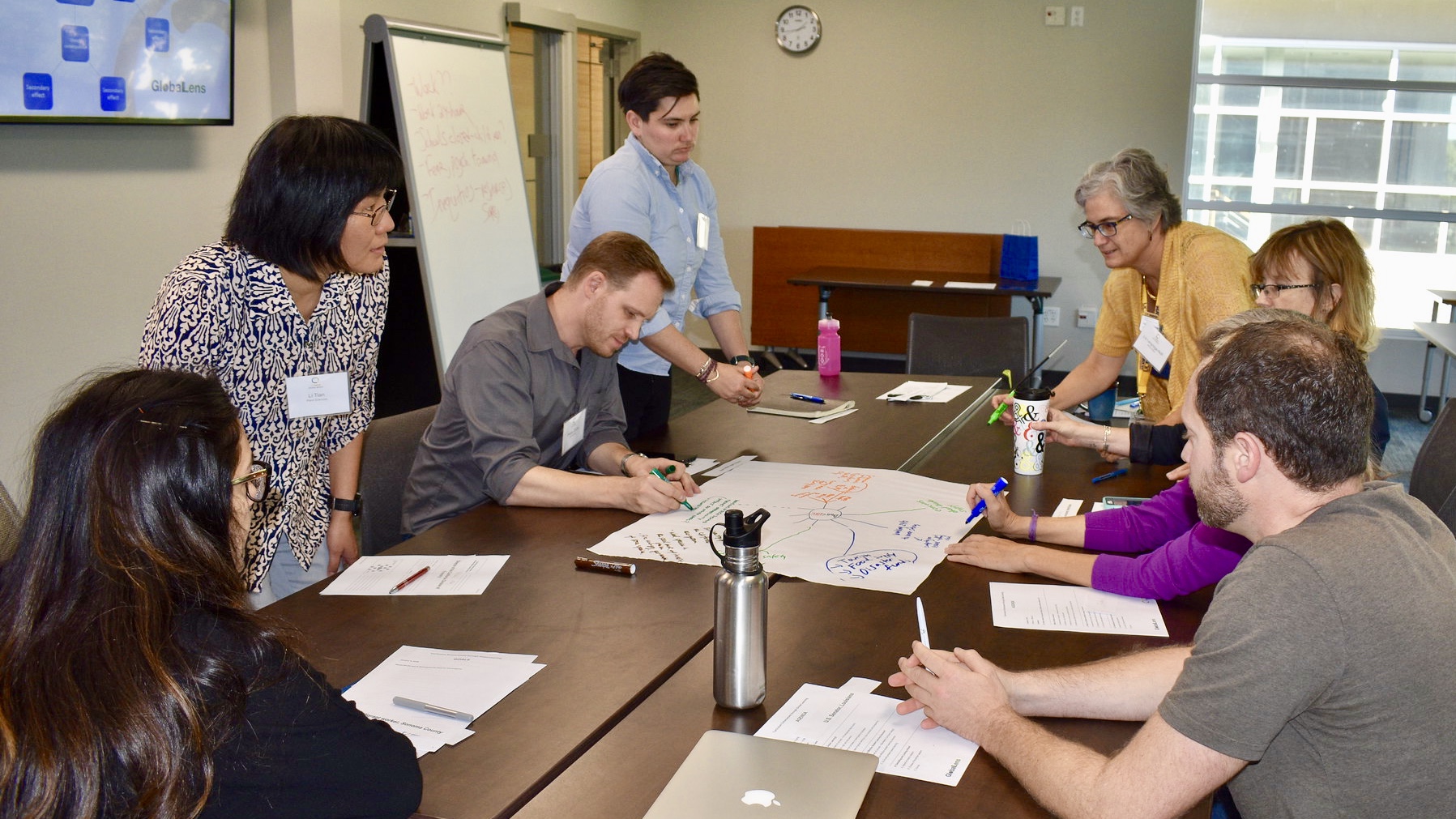 Collaborating virtually and internationally 
Previously part of organizational development at Chiquita Brands International and an employee trainer for the state of California, Goldberg has also served as a faculty leader for a UC Davis internship abroad for the Global Learning Hub within Global Affairs. Goldberg briefed attendees on the international virtual exchange project he arranged between his technology management students and engineering students attending a partner university in Costa Rica, Tecnológico de Costa Rica. The idea for this global learning opportunity came to him after attending a Curriculum Enhancement Through Global Learning presentation by Mary Lou Forward, executive director of the  SUNY Center for Collaborative Online International Learning (COIL).  
Goldberg explained that student teams from the technical university Tecnológico de Costa Rica developed innovative product or services, and teams from his undergraduate technology class at UC Davis came up with the business case, in line with COIL pedagogy. The choice of collaboration tools were left up to the students, ranging from email to WhatsApp to Skype and Zoom. Goldberg compared the cross-disciplinary project to working in a multinational company with different colleagues in different fields, giving the student teams leeway throughout the experience, serving as a model for working conditions after graduation. 
Goldberg explained, "The experience provided a great opportunity for students to engage with people from another culture and discipline, and learn how to work together. That's what we do once we graduate, right?" 
After the project had ended, he realized the importance of staying in contact with partner faculty throughout the assignment so as to ensure students gain the most from the collaboration. 
Student Reflections: Latin American Collaboration Drives Eco-friendly Innovation
Technology Management minor students wrote about their experience (through Goldberg's course) teaming up with Costa Rican engineers on the Graduate School of Management website.
Focusing on outcomes of global learning 
After completing the curriculum enhancement training, Hether modified two classes (a graduate teaching practicum and an undergraduate health communications course) by adding new active and team-based learning activities—including the addition of Photovoice, a qualitative method used for community-based participatory research. She also added visual thinking strategies and put course topics into international contexts. 
She noted the need to consider Global Learning Outcomes, which at UC Davis focus on cultivating skills, knowledge, networks and attitudes tied to building global awareness, embracing linguistic and cultural diversity, and extending global engagement. 
Understanding the interconnectedness of global challenges 
Li, whose lab studies how phytochemicals are synthesized and regulated in plants, made significant changes to topics, themes and assessments, and modified learning outcomes and the classroom experience. 
"This [Curriculum Enhancement Through Global Learning] program inspired me to identify new topics and strategies to engage students in global learning," she said, which included a new lecture, discussion session and survey as well as writing assignments for the class.  
Li also found a way to incorporate Global Learning Outcomes, such as building awareness of global systems and about ways to act globally, into her courses. She developed student awareness of the impact human activities have on global climate change and biodiversity. This resulted in students' realization of the global role plants play in human health and nutrition, and the interrelatedness of plants and global challenges. Students were then able to identify ways in which they could act upon what they had learned to contribute to improved food security. 
"Even though [in Davis] we have the privilege of living in nice climates with diverse diets, there are still food security issues that are related to us," said Li. "The students have realized that they are global citizens."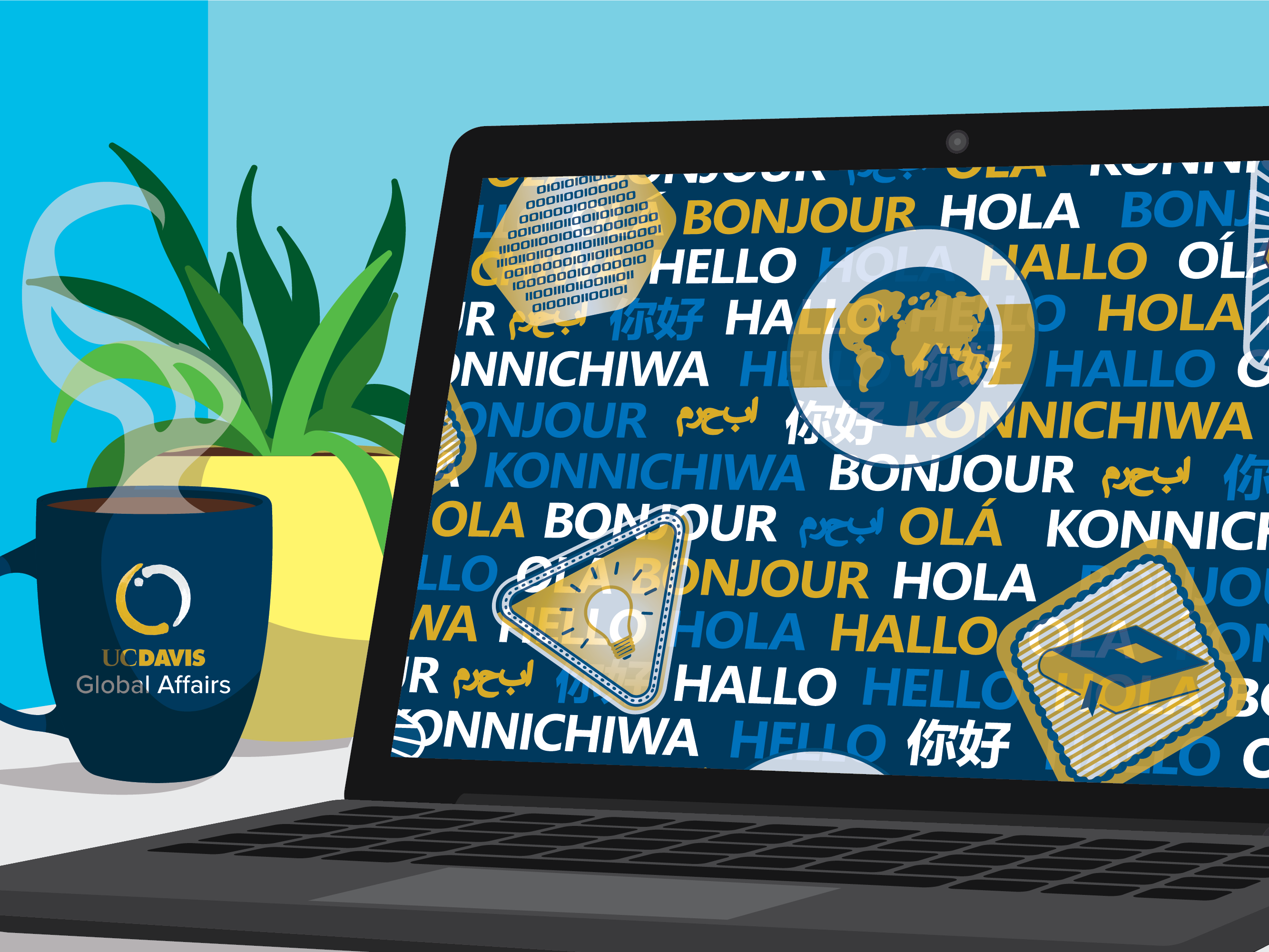 More Global Teaching and Learning Resources 
Global Affairs has gathered a set of resources to support students, faculty, and staff with virtual global learning experiences and other global and international collaborations in the present context.
---
2020–21 Curriculum Enhancement Through Global Learning Applications 
Held annually over the span of two quarters, the Curriculum Enhancement Through Global Learning program has to date trained 30 faculty from 25 departments across seven schools and colleges, reaching more than 600 students in classrooms. For the 2020-21 cohort, Global Affairs will seek applications in fall 2020  from Academic Senate and Academic Federation faculty members with full-time appointments who teach degree-seeking students, from all UC Davis schools and colleges, for a program set to run over winter and spring 2021.
Primary Category
Tags