What is Global Affairs at UC Davis?
What is Global Affairs at UC Davis? To answer the commonly asked question, in short, Global Affairs is the central resource at UC Davis for advancing the university's mission through global engagements and partnerships.
Our mission is simple yet powerful: to inspire global curiosity, understanding, and engagement.
We're here to help you take your global interests or pursuits to the next level, whether on campus, in the region, or across the world. With that said, here are five key things to know about Global Affairs at UC Davis.
 
We Welcome the World to UC Davis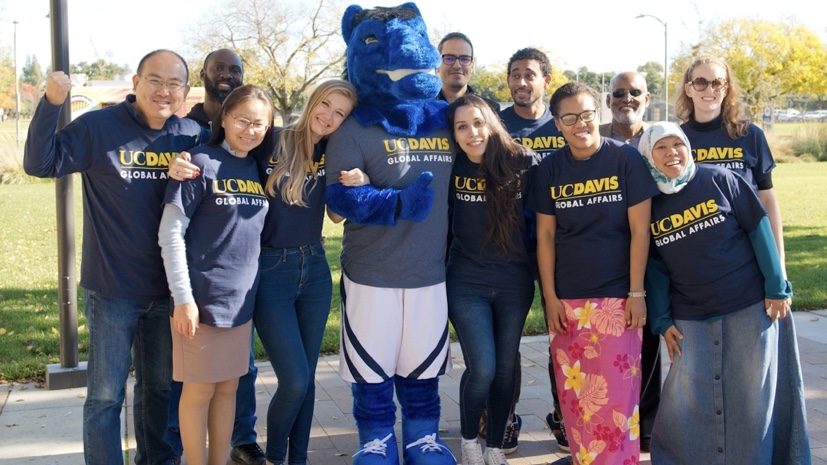 Global Affairs welcomes thousands of international students, scholars, fellows, and visitors a year, including more than 10,000 international students and scholars from more than 140 countries, as well as delegations from institutions and countries around the world interested in partnering or furthering collaborations with UC Davis.
In addition, we host international leaders through U.S. Department of State programs such as the Hubert H. Humphrey Fellowship Program, Mandela Washington Fellowship for Young African Leaders, and the Fulbright Program. In 2019, UC Davis is one of only three universities in the U.S. to host all three of these prestigious programs, providing important opportunities for collaboration and cultural exchange for students, faculty, staff, and community members.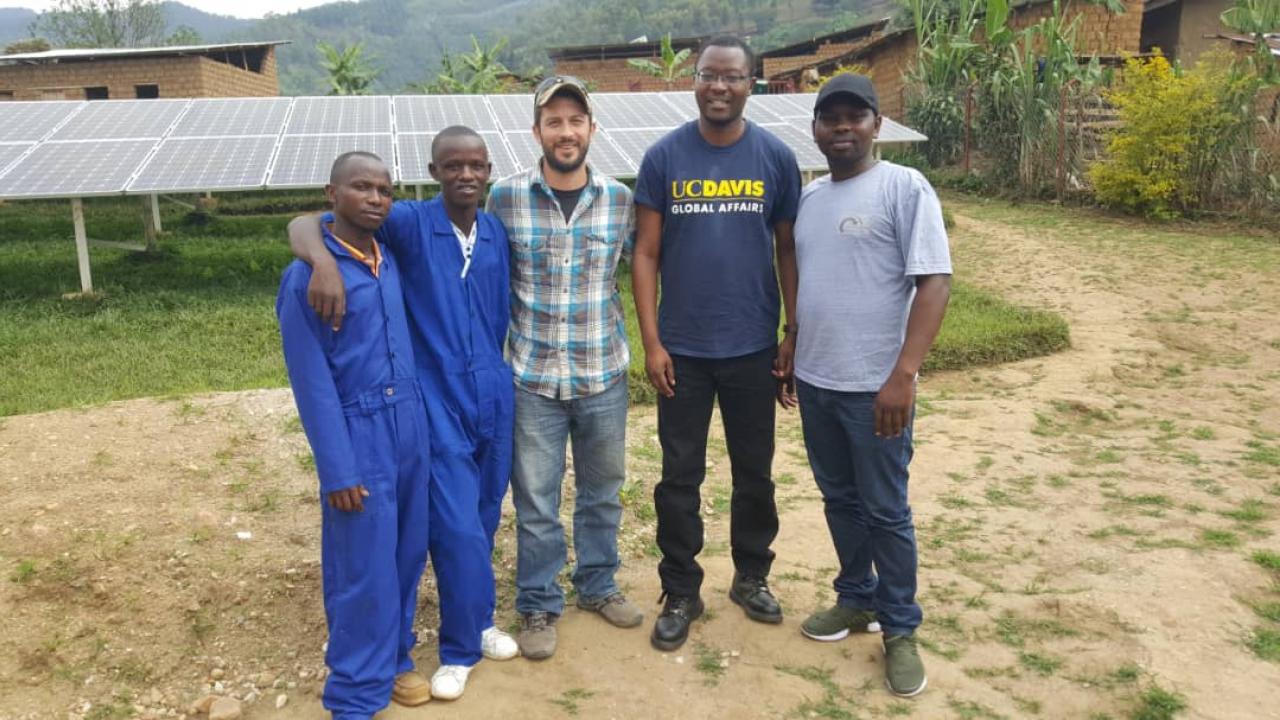 Mandela Washington Fellowship Spurs Continued Collaborations in Africa
A UC Davis Ph.D. student and a faculty member recently received reciprocal grants from the U.S. Department of State and IREX to continue their partnerships with UC Davis Mandela Washington Fellows in Rwanda and Côte d'Ivoire.
We Connect UC Davis with the World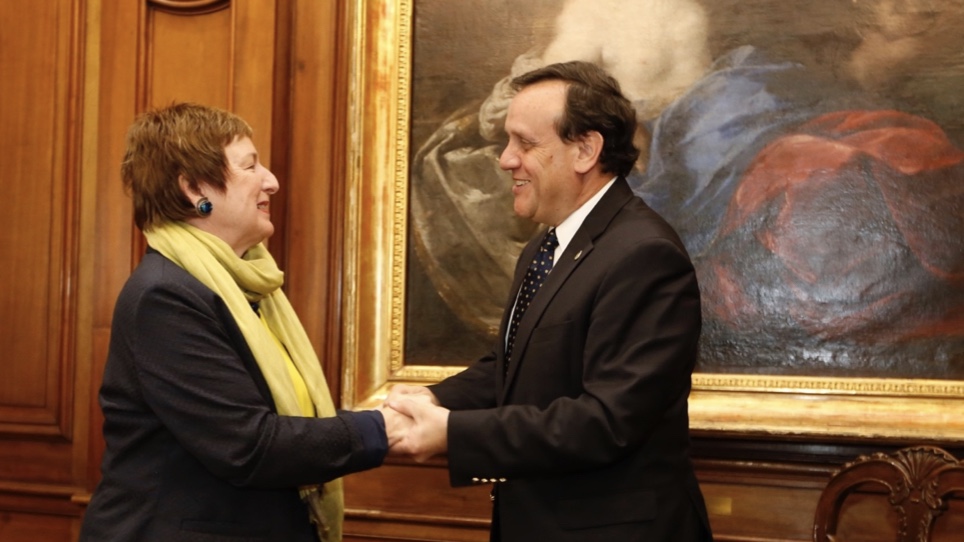 Global Affairs serves as a point of contact and resource for UC Davis' 150 international agreements and partnerships across 45 countries. We provide grants and awards to faculty for innovative projects both near and far—and offer opportunities such as our Faculty and Staff Ambassadors program that spark meaningful engagements around the world.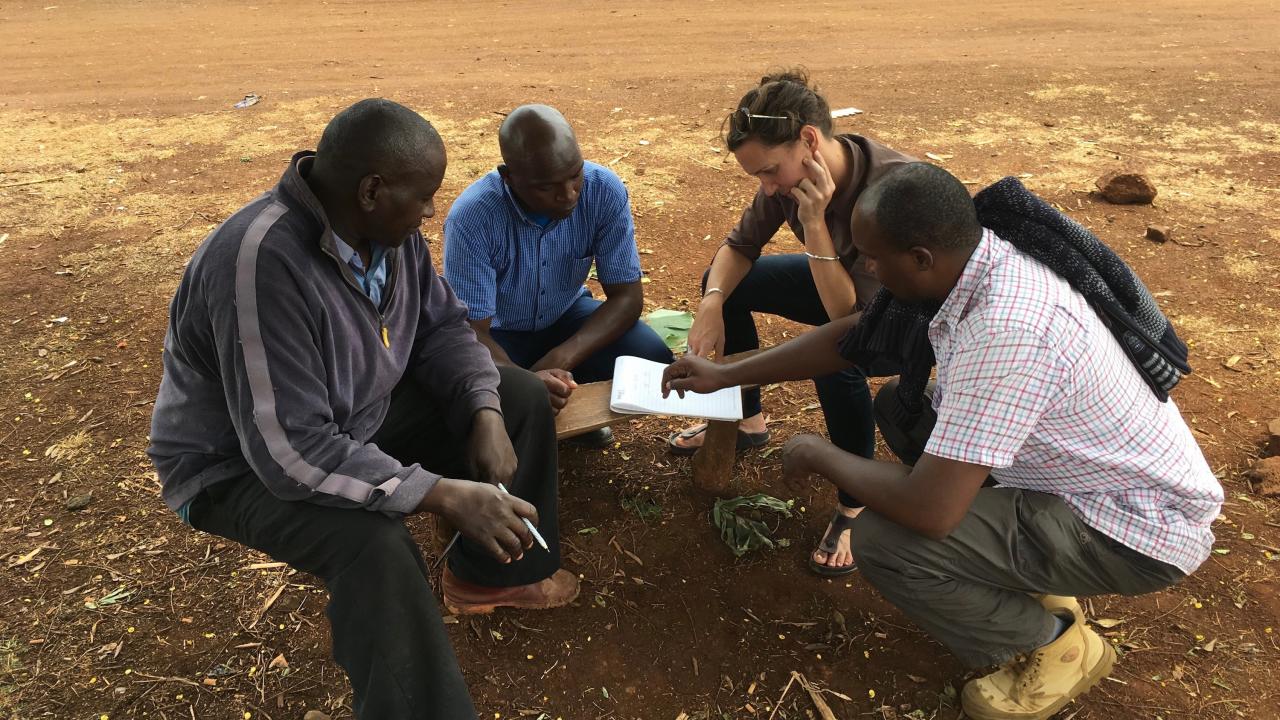 Planting a Seed: What Collaborative Moringa Research Looks Like on the Ground
Carrie Waterman, a nutrition researcher in the College of Agricultural and Environmental Sciences, is one of the most recent UC Davis faculty members to receive a Global Affairs Seed Grant for her proposal "From California to East Africa: Building Collaborations for Innovative Agricultural and Health Development."

We also leverage UC Davis strengths and engage in meaningful international collaborations through initiatives such as Global Centers, which is building upon existing region-specific programs across UC Davis and specifically in Global Affairs, such as through our Article 26 Backpack project, Asian International Programs, UC Davis Arab Region (UCDAR) Consortium, and UC Davis Chile Life Sciences Innovation Center.
With thousands of UC Davis travelers studying, researching, teaching or working on projects across 150 countries around the world, Global Affairs offers travel security and resources—from pre-trip preparation, briefings, and registration to real-time updates and responses—to mitigate the impact of unexpected weather, health, and security incidents.
 
We Help Prepare Students to Succeed in this Interconnected World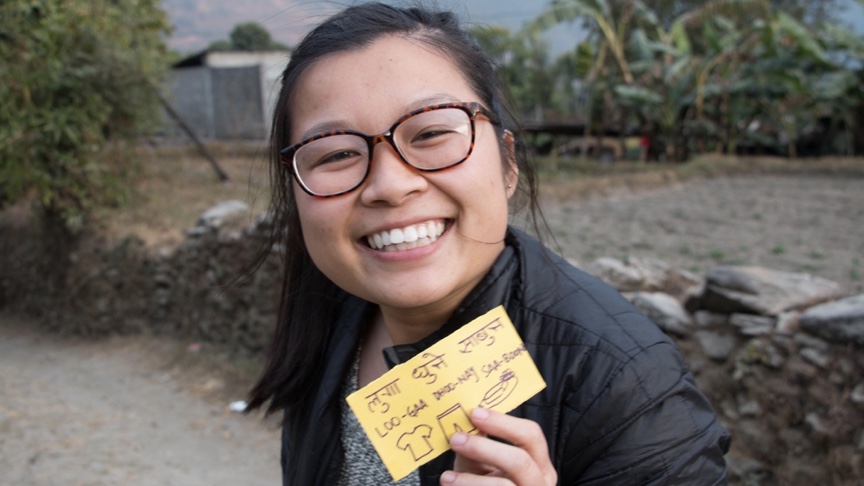 Committed to educating the next generation of problem solvers and change makers, UC Davis is working towards Global Education for All—a goal aiming to provide 100% of our undergraduate, graduate, and professional students with global learning opportunities that change their lives and our world.
Our new Global Learning Hub is a major step towards this goal, providing a "one-stop-shop" for students to find the many global learning opportunities offered across UC Davis colleges, schools, and units. These include Study Abroad programs, internships, service learning, grants through our Blum Center for Developing Economies, campus leadership programs, and more.
Discover global learning opportunities at UC Davis
We're committed to expanding global learning opportunities for all students no matter their academic, personal, and professional pursuits, enabling students in gaining critical skills, in engaging with global issues, and in making a difference—on campus, in the region, and across all seven continents.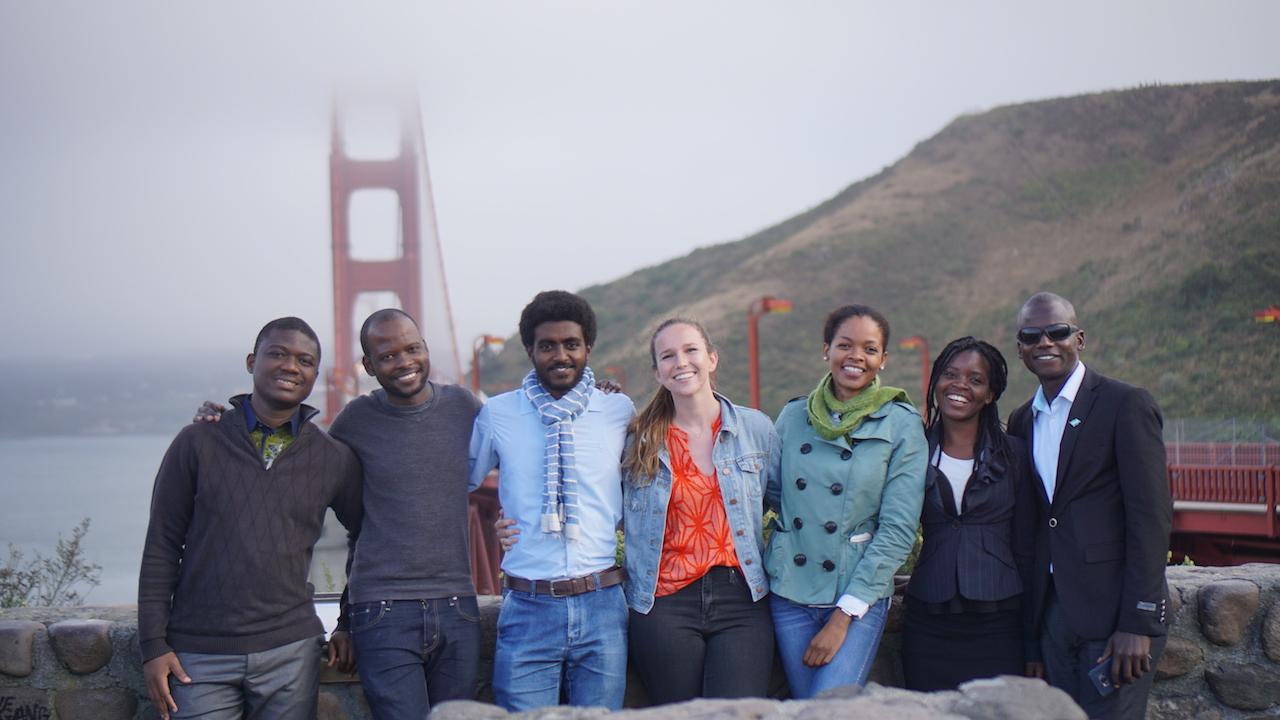 My Global Education: A New World Perspective
Tene Goodwin, UC Davis College of Letters and Science student and current Gilman International Scholarship recipient, shares her global education experience working with the UC Davis Mandela Washington Fellows in July of 2018.



We Help Foster a Global Campus and Community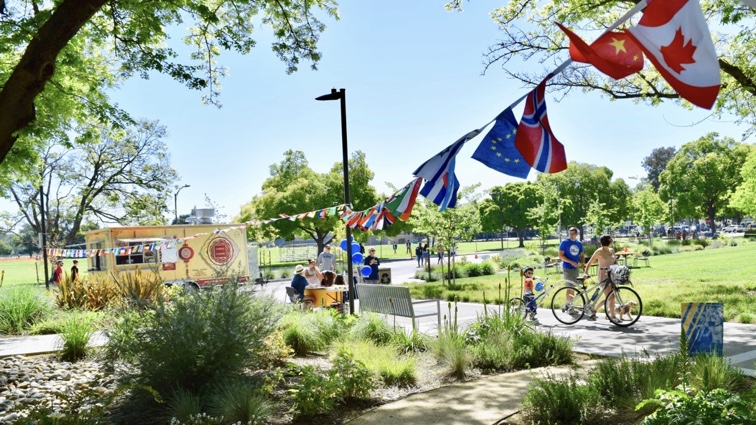 UC Davis is a global campus and there are countless opportunities to engage globally in Davis, Sacramento, and the surrounding region. Global Affairs offers free cultural events and food and beverage workshops within our Confucius Institute and intercultural programming through our Global Learning Hub and Services for International Students and Scholars (SISS).
We host hundreds of community and globally-focused events and lectures a year, such as our international fair during International Education Week, and ongoing programming as a part of the inaugural Campus Global Theme, "Food for Thought: Feeding Ourselves, Feeding Our Planet."
Global Affairs often collaborates with UC Davis colleges, schools, centers, student groups, local community organizations, and more in our mission to inspire global curiosity, understanding, and engagement.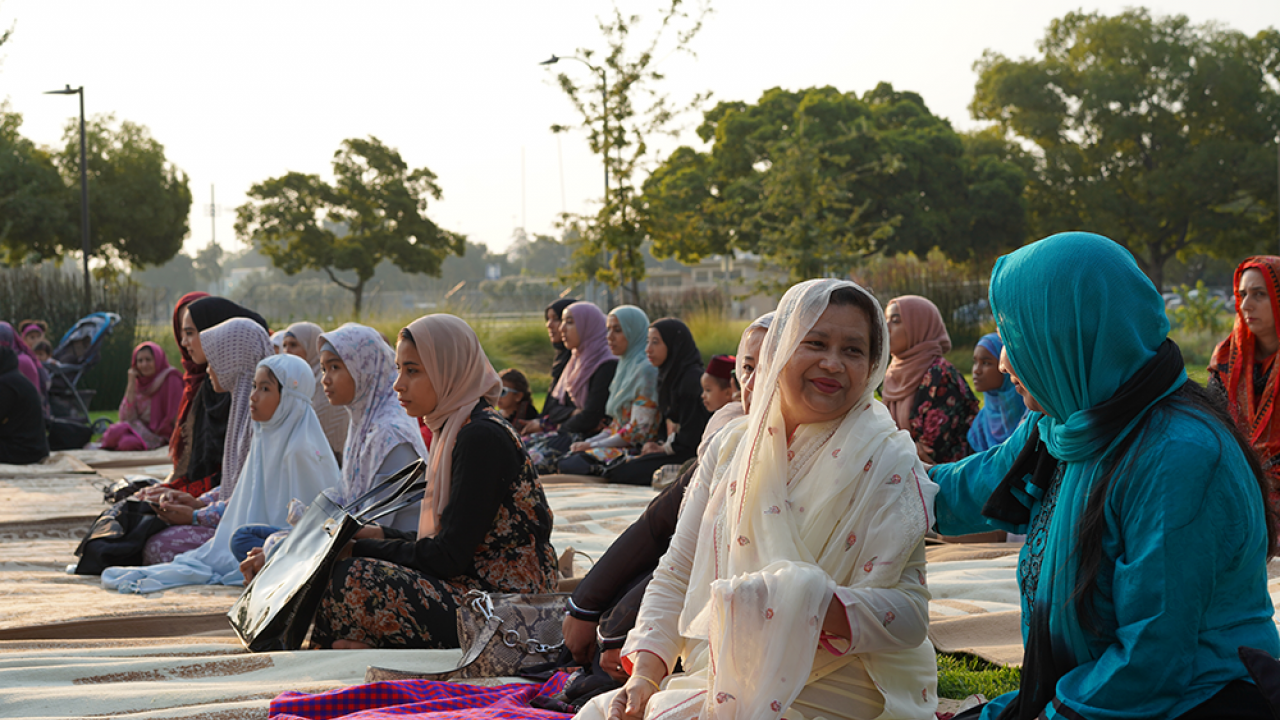 Campus and Community Find Common Ground for Eid al-Adha Celebration
The UC Davis Muslim Student Association and the Islamic Center of Davis partnered with Global Affairs to host a community celebration of Eid al-Adha, helping to make campus feel like a place where people can freely express their identity.
We are Located in the International Center, a Hub of Global Activity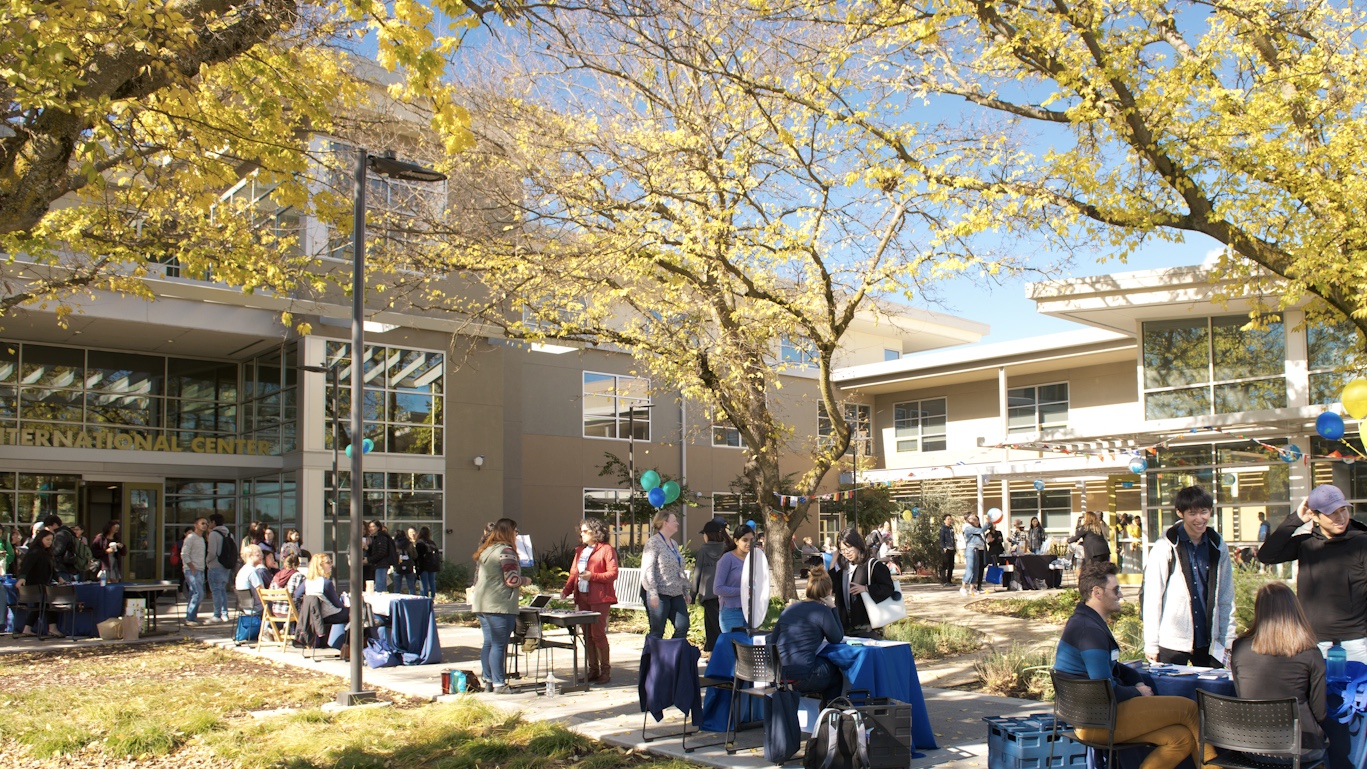 Many Global Affairs offices, including the Office of the Vice Provost and Associate Chancellor, the Global Learning Hub, and Services for International Students and Scholars (SISS), are located in the UC Davis International Center.
A shared space with UC Davis Continuing and Professional Education, International, the International Center is located where campus and community meet—and is open for all members of the community to chat over coffee, study in comfort, or host an event.
SISS advisors also have office hours at the UC Davis Health campus in Sacramento.
Just down the street and across Russell Boulevard is International House, Davis, an independent community-based organization, which Global Affairs has a rich history of partnering with to increase the reach and impact of events.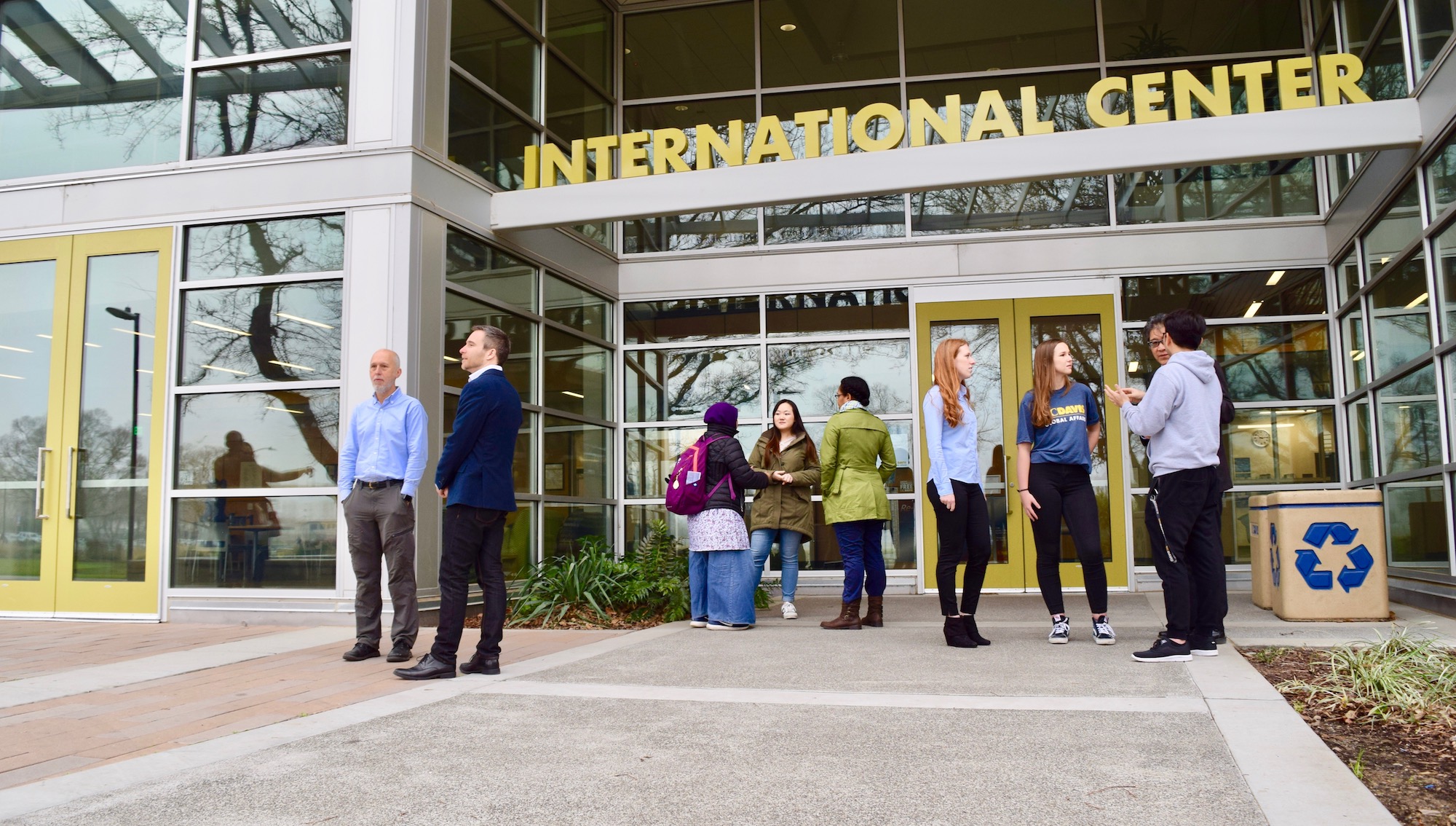 UC Davis International Center
The UC Davis International Center is located on the corner of Russell Blvd and California Ave at 463 California Ave, Davis, CA 95616. Learn more about the UC Davis International Center on campus.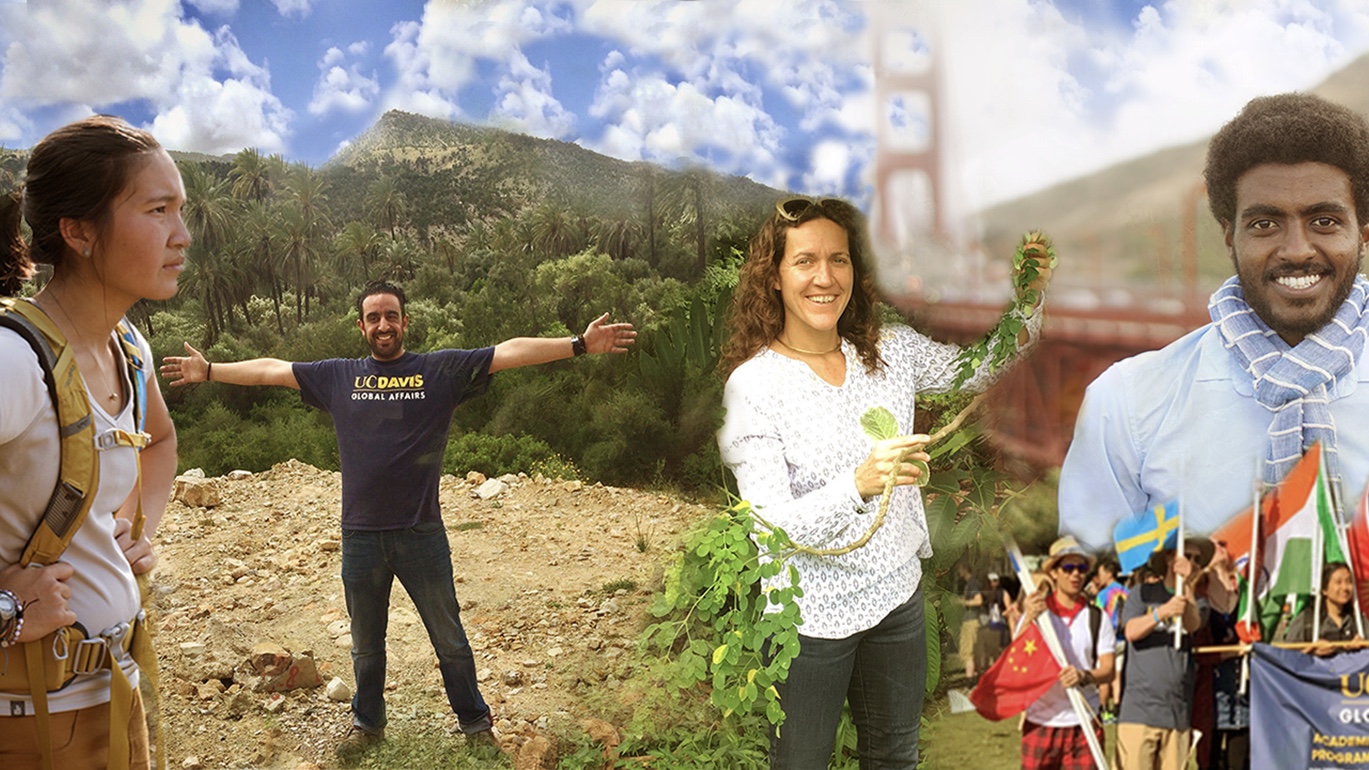 Read Stories of Global Aggies
Global Aggies are members of the UC Davis community who are living the Global Affairs mission: to inspire global curiosity, understanding, and engagement.
Connect with us on social media or join our newsletters to stay in touch
---
About Global Affairs at UC Davis
Global Affairs brings the world to UC Davis, welcoming more than 10,000 international students, scholars and leaders, and hosting programs that inspire global curiosity, understanding and engagement. Compelled by the valuable outcomes of thinking globally, we make transformative opportunities a reality by supporting the thousands of students and faculty studying and researching globally—and by facilitating collaborations that tackle the world's most pressing problems through more than 150 international partnerships.
Putting our vision of a UC Davis community that engages, thrives, and leads in this interconnected world into action, Global Affairs is now in pursuit of an ambitious goal: Global Education for All.
Global Affairs Mission
To inspire global curiosity, understanding, and engagement.
Global Affairs Vision
We envision a UC Davis community that engages, thrives, and leads in an interconnected world.
Primary Category
Tags