UC Davis Named Top Producer of Gilman Scholars
Campus Ranks 3rd Overall Among Large Universities
Araiba Khan counts herself as one of thousands of UC Davis Aggies who prioritize earning a global education. Thanks to a grant from the U.S. State Department's Benjamin A. Gilman International Scholarship Program, she was able to make this goal a reality, without financial hardship getting in the way.
Gilman Scholarships are awards of up to $5,000 offered to outstanding undergraduates who receive federal Pell Grants, enabling them to pursue and participate in global learning opportunities they might otherwise be unable to due to costs.
And for the second time in the past three years, UC Davis has been recognized as a Top Producer of Gilman Scholars for the 2018–19 academic year—with the university producing the third highest number of Gilman Scholars, at 51, among all U.S. universities with over 15,000 undergraduates.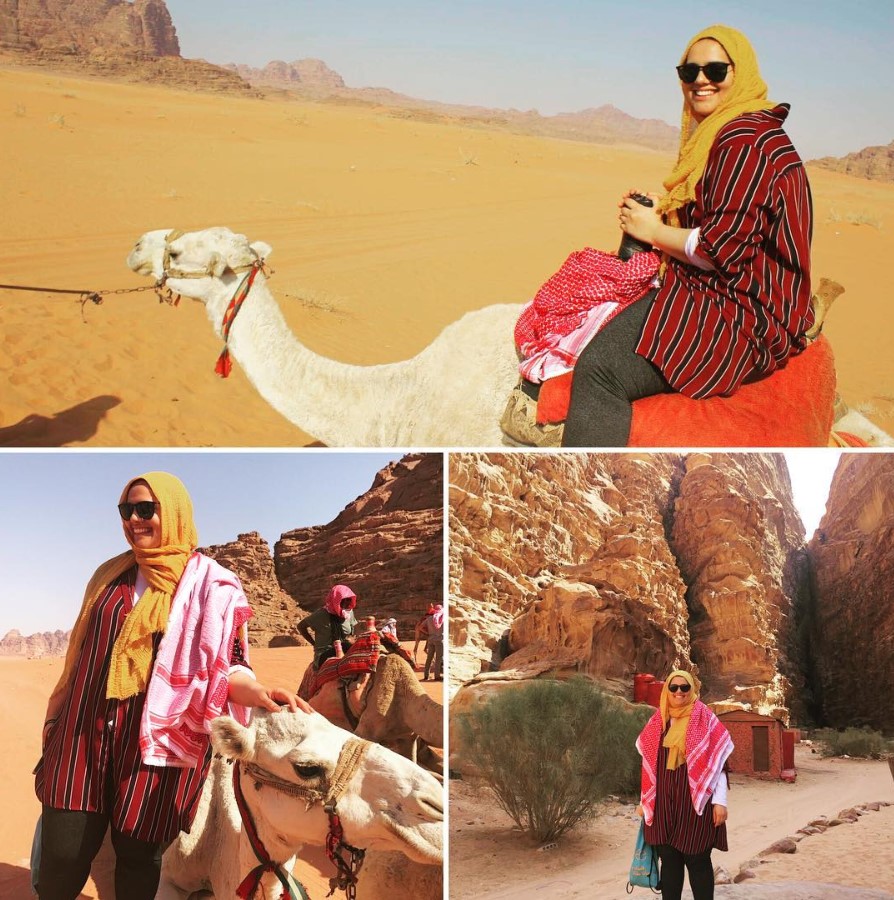 "Being recognized as a top producer of Gilman Scholars reflects our commitment at UC Davis to making global learning experiences more accessible and preparing all of our students to lead as global citizens," says Gary S. May, chancellor of UC Davis.
This ethos is best captured by the university's Global Education for All initiative, led by Global Affairs at UC Davis, which aims to provide 100% of all UC Davis students with global learning opportunities through academics, experiential learning, and living and leading experiences.
"Supporting students, who otherwise might not be able to study or intern abroad, to pursue Gilman Scholarships is among the ways UC Davis helps more students of diverse backgrounds have meaningful global experiences, connect with other cultures and be ready for future challenges and opportunities," May says.
A New Comfort Zone
For Khan, whose Gilman Scholarship took her to Jordan, being able to study abroad had been a dream since childhood. Once she transferred from her community college to UC Davis as an international relations major in the College of Letters and Science, she was determined to make it a reality.
After spending what was supposed to be her senior year at UC Davis convincing her parents of the benefits of studying and interning abroad, Khan applied to the UCEAP Middle East Studies Program in Amman, Jordan.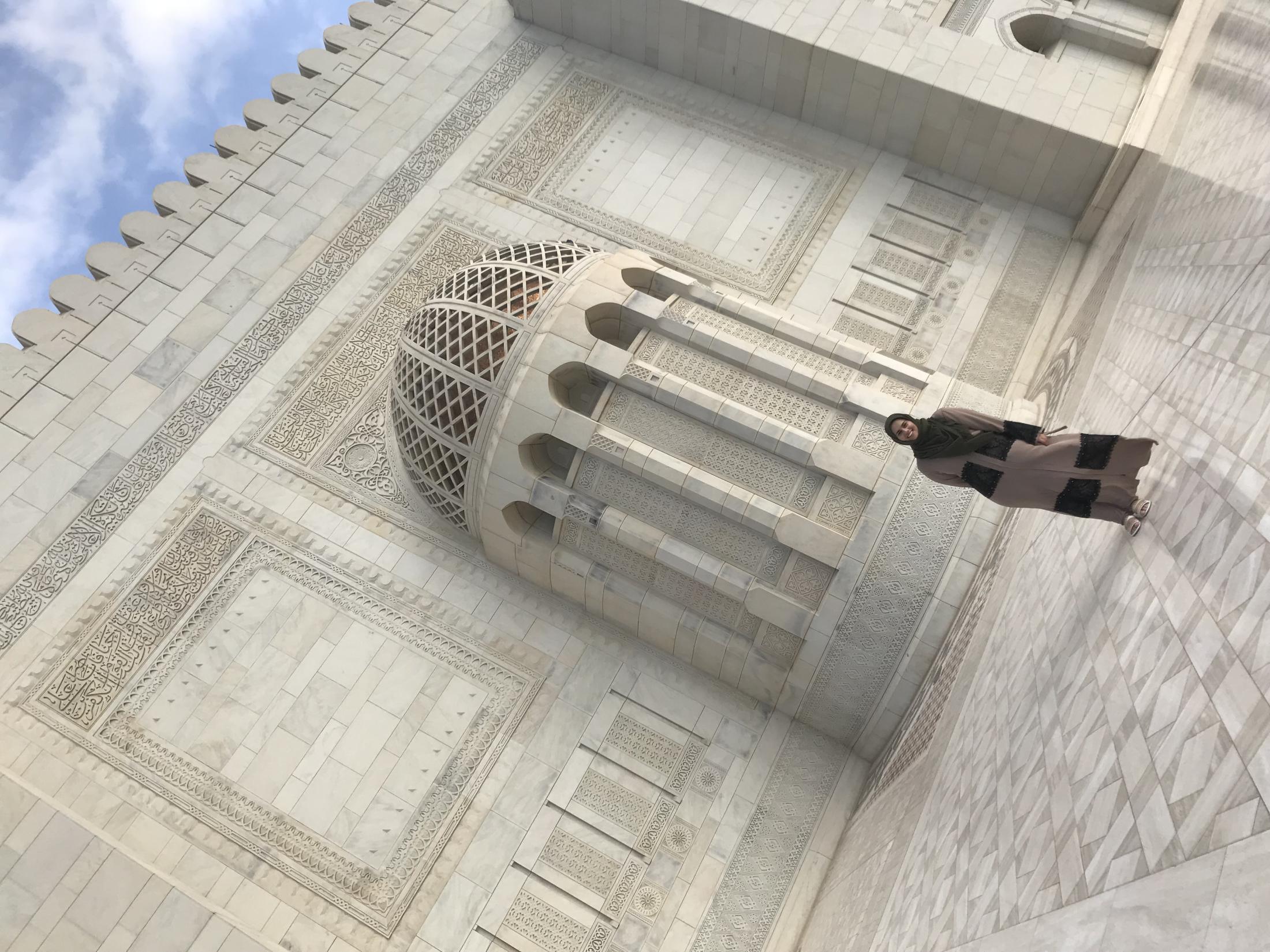 "Honestly, it was the best decision of my life, and convenient too as I was able to get my minor in Arabic as well as history," she says, noting that could not have been possible without a Gilman Scholarship.
After attending a seminar hosted by the Global Learning Hub's Study Abroad team and researching past Gilman Scholars and their experiences, Khan realized it was crucial for her to obtain a Gilman Scholarship, and began working with Scott Palmer, an advisor from the Undergraduate and Prestigious Scholarships Office—a key asset during her time at UC Davis.
"Hearing and reading their testimonies made me realize how much of a different experience it makes to live abroad and not have to worry if you can do something or not, in terms of finances," she says.
"I think this question really makes a difference in how your abroad experience is going to look, so receiving this scholarship really helped shape my time in Jordan because it helped provide many precious memories and valuable experiences for me, including volunteering with the AMIDEAST's YES Program, which sends Jordanian high school students to the U.S. to encourage cross-cultural understanding between the two countries." 
While in Jordan, Khan was also able to gain a better understanding of Arabic, improve her language skills and step out of her comfort zone through her internship at the Independent Election Commission of Jordan.
"I am a bit on the shy side, so stepping outside my comfort zone was a challenge that I am grateful for," says Khan.
"It was in Jordan where I got to face this head on by using Arabic and presenting at my internship. I think learning a language in its native setting can make all the difference because you really become more culturally aware outside the classroom and are able to experience everything you learned in action."
Supporting students like Khan to pursue Gilman Scholarships is one of the many ways in which UC Davis is helping to expand student access to global education—and prepare the next generation of culturally competent leaders. A case in point: After returning from Jordan, Khan found out she'd been named a Fulbright Student, and would be teaching English in Malaysia. Upon arrival, she met a fellow Gilman Scholar, whom she now considers a good friend.
---
About Global Affairs at UC Davis
Global Affairs brings the world to UC Davis, welcoming more than 10,000 international students, scholars and leaders, and hosting programs that inspire global curiosity, understanding and engagement. Compelled by the valuable outcomes of thinking globally, we make transformative opportunities a reality by supporting the thousands of students and faculty learning and researching globally—and by facilitating collaborations that tackle the world's most pressing challenges through more than 150 global partnerships.
Putting our vision of a UC Davis community that engages, thrives, and leads in this interconnected world into action, Global Affairs is in pursuit of an ambitious goal: Global Education for All.
About the Benjamin A. Gilman International Scholarship Program
The Gilman Program is a program of the U.S. Department of State's Bureau of Educational and Cultural Affairs, with funding provided by theU.S. Government and supported in its implementation by the Institute of International Education. The Gilman Program provides over 3,000 scholarships a year to outstanding American undergraduate students who, due to financial constraints, might not otherwise study abroad. Since the program's establishment in 2001, more than 31,000 Gilman scholars from all U.S. states and territories have studied or interned in 151 countries around the globe.
Primary Category
Tags