July 2021 Global Engagement Insider
Global Engagement Insider Newsletter - July 2021
Funding, opportunities, announcements, and resources for UC Davis globally engaged faculty and staff
Global Funding and Engagement
UC Davis Global Affairs invites expressions of interest from UC Davis faculty interested in developing an international virtual course collaboration during 2021-22 with partners at universities abroad to support the achievement of the UN Sustainable Development Goals (SDGs). International virtual course collaboration focuses on the development of joint modules, class sessions, or projects that will benefit students and engage them in global learning. Deadline: July 31, 2021
In partnership with the Association of Pacific Rim Universities (APRU), UC Davis Global Affairs and the Office of Diversity, Equity and Inclusion are now accepting nominations and self-nominations for faculty mentors and mentees for an exciting year-long Asian Pacific Women in Leadership Mentoring Program. The program focuses on empowerment, professional growth and development in order expand the pipeline of aspiring APRU women leaders. Deadline: August 4, 2021
UC Davis Global Affairs, the Office of Diversity, Equity and Inclusion, and Sustainability are pleased to offer virtual conference grants to facilitate global connections and collaborative relationships and support UC Davis faculty, staff, and students in sharing UC Davis contributions to the UN Sustainable Development Goals (SDGs). Applications are considered on a rolling basis
Small international teams of early-career researchers involved in innovative research projects aiming at understanding and addressing emergent societal challenges may apply to spend several short stays per year with European Institutes for Advanced Study partners to benefit from their research environment and networks, for a maximum total period of three years (2022-24). Deadline: September 1, 2021 
The Fulbright U.S. Scholar Program offers diverse opportunities for U.S. academics, administrators, and professionals to teach, research, do professional projects, and attend seminars abroad. To identify potential opportunities, search the 2022-23 Catalog of Awards. UC Davis is consistently ranked among the country's top producers of Fulbright scholars. View a listing of all upcoming Fulbright U.S. Scholar webinars. Deadline: September 15, 2021
Fulbright Canada is offering more than 50 Research Chairs across Canada for the 2022-23 academic year. The grants support research and collaboration for four months. Start dates for the grants are September 2022 or January 2023. Deadline: September 15, 2021  
Fulbright Canada is offering a series of nine-month Distinguished Chairs at Carleton University in Ottawa. The topics range from arts and sciences, public affairs, entrepreneurship, environmental sciences, and the scholarship of teaching and learning. Deadline: September 15, 2021 
Global Events and Programs
July Join a webinar this month to learn more about Fulbright opportunities around the world. Can't join live? All webinars are recorded and archived on the Fulbright website. The staff at Global Professional Programs in Global Affairs are happy to help UC Davis faculty and staff join the ranks of Fulbright recipients on campus!
July 21, 4 a.m. PDT Universitas 21 (U21) is hosting a symposium, open to UC Davis faculty and staff, that brings together global perspectives via a panel discussion around mental health practices across areas of work in higher education.
Announcements
UC Davis continues to recommend against all non-essential university-sponsored travel both domestically and internationally. At this time all international travel to CDC "Level 3 COVID High" or "Level 4 COVID Very High" destinations on university business will need approval from the Travel Review Committee. UC Davis has updated quarantine requirements for vaccinated and unvaccinated travelers returning from domestic and international locations.
Questions and answers related to travel, services for international students and scholars, study abroad and global learning programs, and more.
Services for International Students and Scholars (SISS) in Global Affairs is regularly updating information and adding answers to frequently asked questions on this webpage to support international students and scholars planning for fall 2021.
Global Spotlights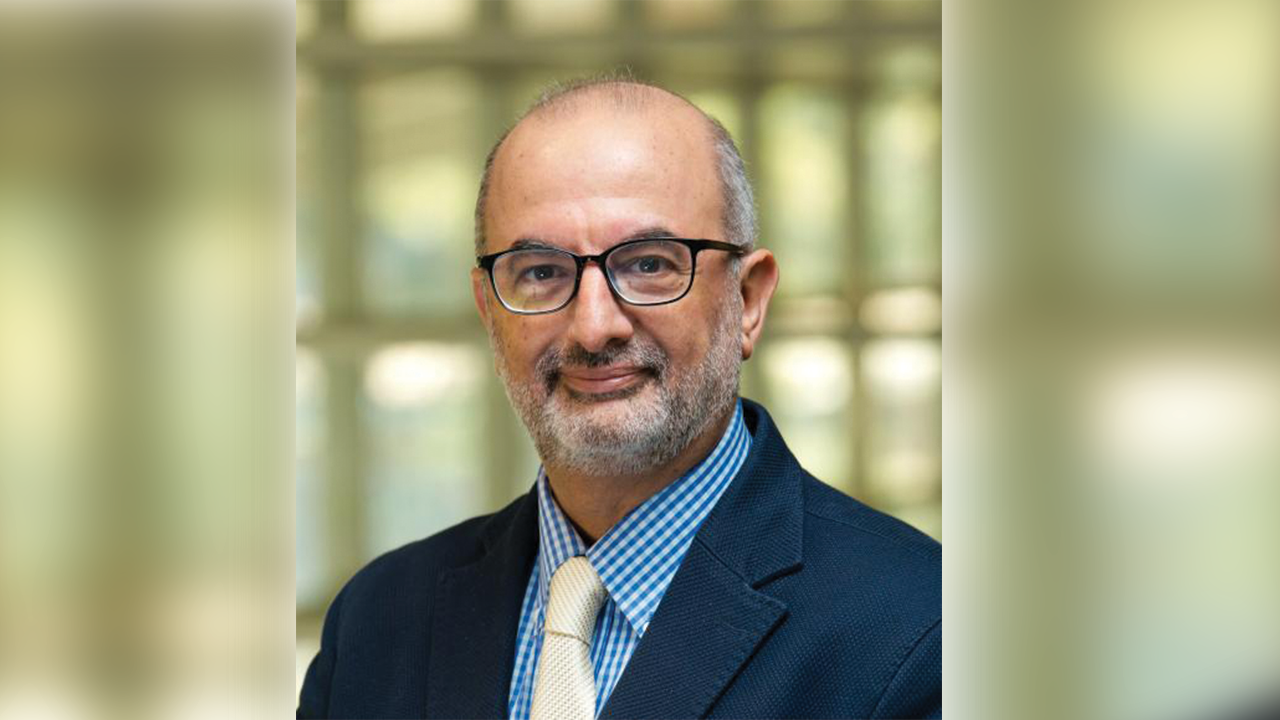 Transition for Associate Vice Provost Fadi Fathallah
Global Affairs Associate Vice Provost of Global Education and Services Fadi Fathallah has transitioned from his role in Global Affairs as he was named Chair of the UC Davis Department of Biological and Agricultural Engineering in the College of Engineering, as of July 1, 2021.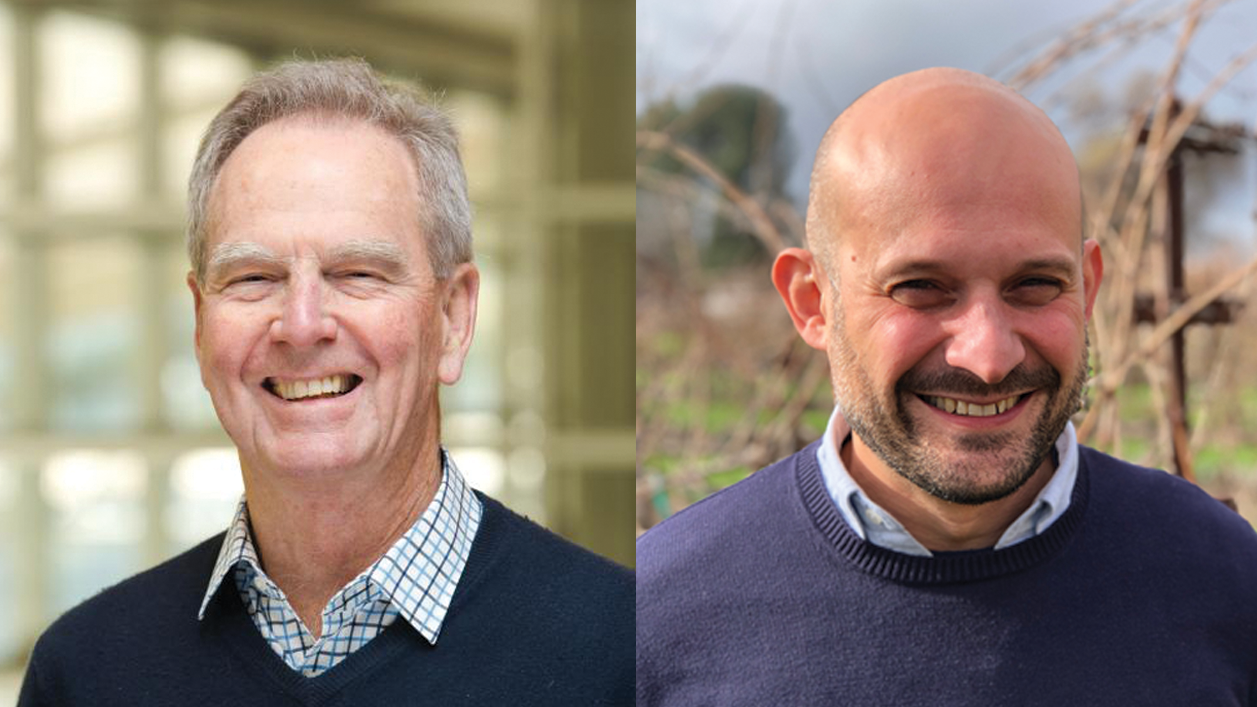 Leadership Transitions for UC Davis Chile
Lovell "Tu" Jarvis, professor emeritus in the Department of Agricultural and Resource Economics, has retired from his role as the executive director of UC Davis Chile Life Sciences Innovation Center (UC Davis Chile) in Global Affairs, and Dario Cantù, professor of systems biology and Louis P. Martini Endowed chair in viticulture, is serving as the center's new executive director, as of July 1, 2021.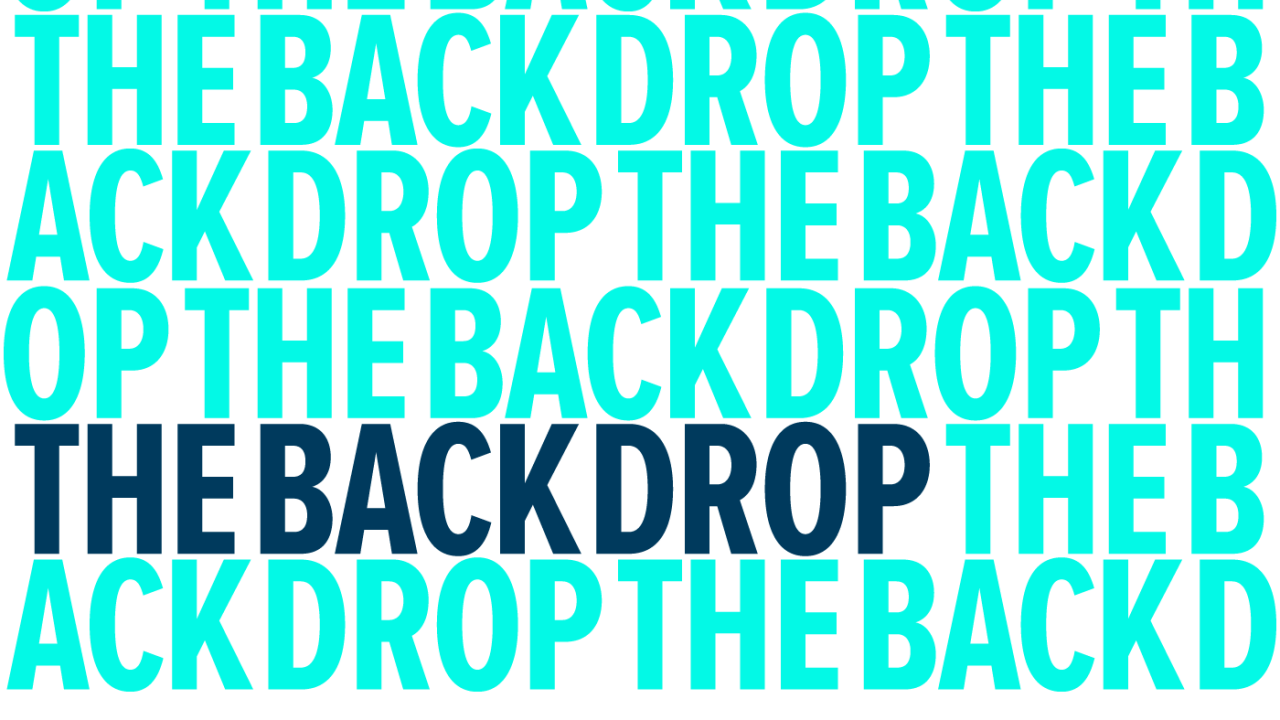 New Episode of 'The Backdrop' Podcast Features Keith Watenpaugh on Helping Refugees Reclaim Their Right to Education
Keith David Watenpaugh, professor and director of human rights studies in the College of Letters and Science and director of Article 26 Backpack in Global Affairs, discusses his work and rethinking of the history of humanitarianism in this monthly interview program featuring UC Davis scholars and researchers.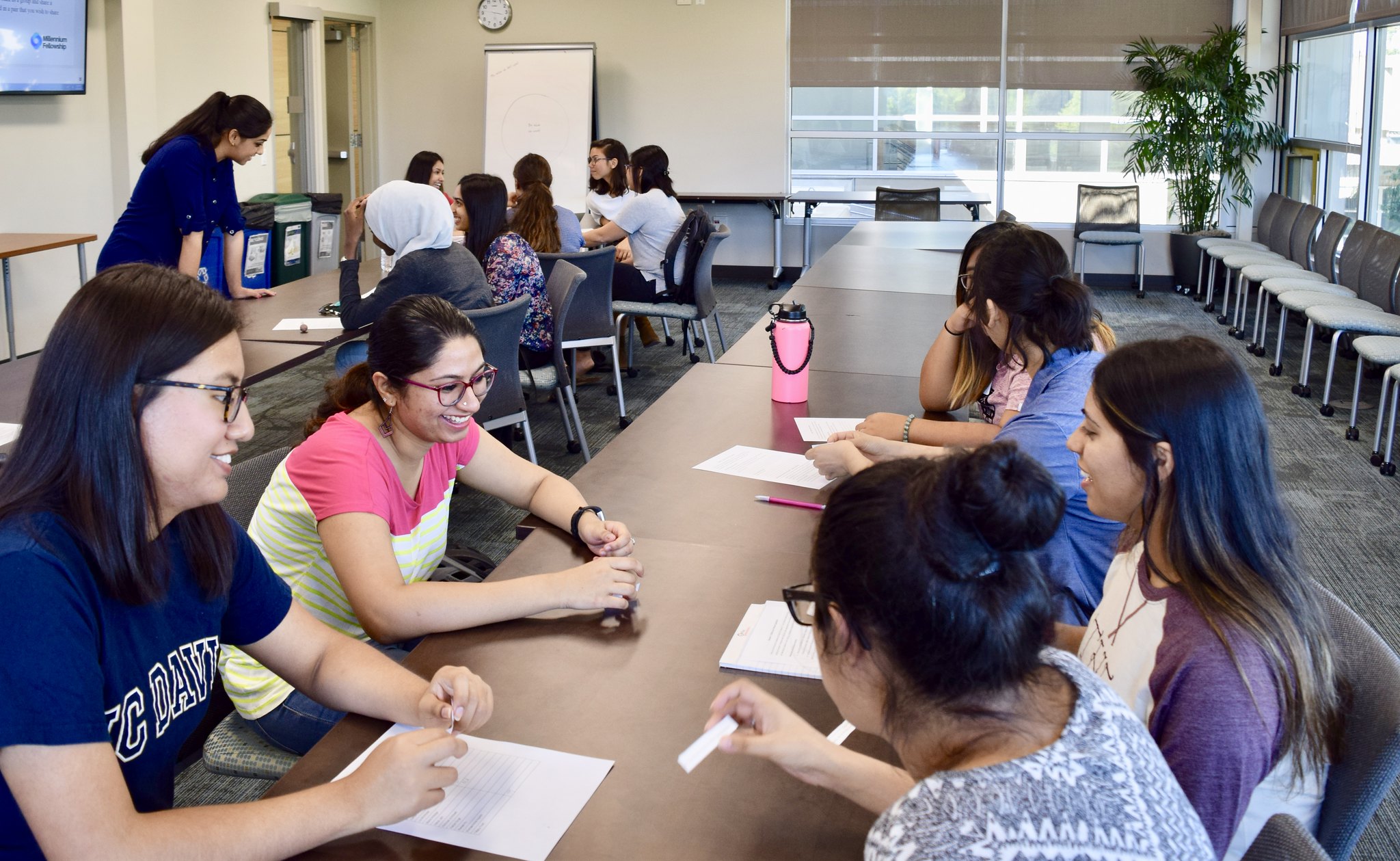 New Summer Sessions Courses and Revamped Minor to Support UC Davis Students as Global Change Makers
Aligning with the campus goal and Provost's Priority of Global Education for All UC Davis students, Global Affairs launched two new Summer Sessions courses this summer and a revamped Global Studies minor starting this fall. Both programs are open to undergraduate students from all majors and are focused on supporting students as global thinkers and change-makers.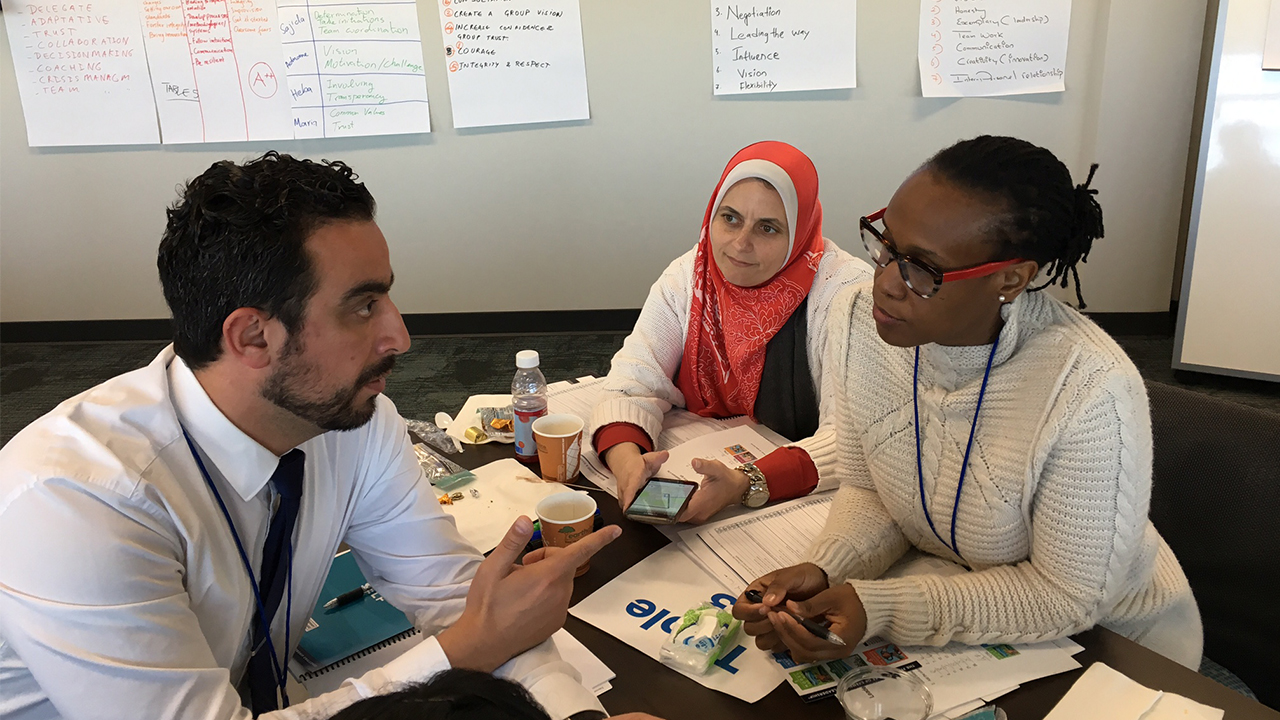 UC Davis Leads Virtual Humphrey Fellowship Leadership Enhancement Workshops
UC Davis has remained committed to enriching the experiences of Humphrey Fellows by hosting virtual workshops, seminars, and various enhancement opportunities, including the recent workshop Succeeding as a Leader in a World of Change and Opportunity.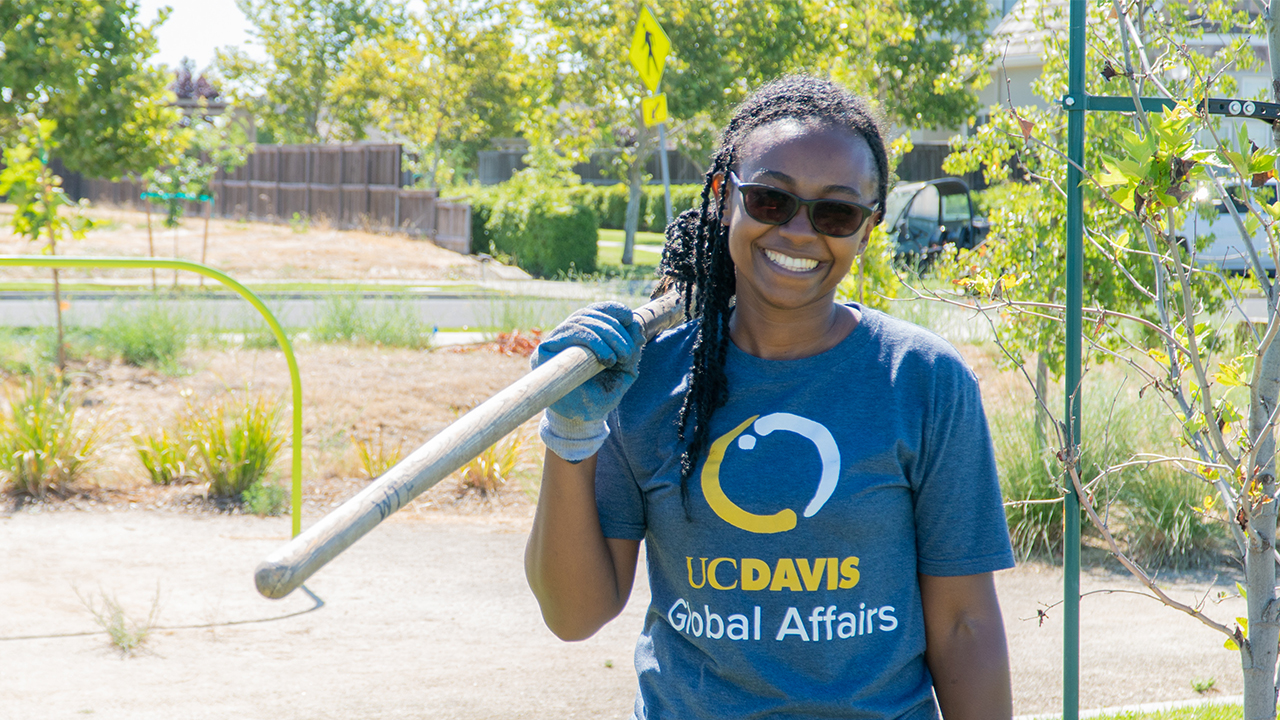 UC Davis Welcomes 2021 Mandela Washington Fellowship
For the fifth year, UC Davis is hosting the Mandela Washington Fellowship, the flagship program of the U.S. Department of State Young African Leaders Initiative. 30 leaders from 20 African countries are virtually attending the UC Davis Leadership in Public Management Institute and participating in forums, professional networking, cultural connection activities, leadership sessions, community service, and project coaching.
International Visitors and Agreements
Recent International Delegation Meetings (Virtual) (June 1 - 30, 2021)
International Visitor Leadership Program | El Salvador

Embassy of India, Washington, D.C. | India

Tecnológico de Monterrey | Mexico
Recent International Agreements Signed (June 1 - 30, 2021)
The University of Sydney | Australia

University of Göttingen | Germany

University of Turin | Italy

University of Shizuoka | Japan

University of Agriculture, Faisalabad | Pakistan
Learn more about hosting visitors from around the world, or the international agreement process on the Global Affairs website.
---
Primary Category
Tags