April 2021 Global Engagement Insider
Global Engagement Insider Newsletter - April 2021
Funding, opportunities, announcements, and resources for UC Davis globally-engaged faculty and staff
Global Funding and Engagement
UC Davis is pursuing a Voluntary University Review (VUR) to support our university's role as a public land-grant institution in advancing the UN Sustainable Development Goals (SDGs) agenda. The campus community is invited to share their SDG efforts through this online portal.
The Green Initiative Fund (TGIF), hosted by UC Davis Sustainability, is a student fee-funded program that provides grants of up to $20,000 to support sustainable projects and research that positively impact UC Davis students and the community. Students, staff, and faculty are welcome to apply. TGIF invites applicants to articulate how their projects align with any of the 17 UN Sustainable Development Goals. Deadline: May 31, 2021 
The Fulbright U.S. Scholar program offers diverse opportunities for U.S. academics, administrators, and professionals to teach, research, do professional projects, and attend seminars abroad. To identify potential opportunities, search the 2022-23 Catalog of Awards. UC Davis is consistently ranked among the country's top producers of Fulbright scholars. Register to attend the Fulbright U.S. Scholar Virtual Workshop on May 12. Deadline: September 15, 2021
UC Davis Global Affairs, the Office of Diversity, Equity and Inclusion, and Sustainability are pleased to announce a call for virtual conference grants to support UC Davis faculty, staff, and students in sharing UC Davis contributions to the UN Sustainable Development Goals (SDGs). Applications are considered on a rolling basis.
Global Events and Programs
April 16-17 Invest in the future of global education, research, and engagement! This year's Global Affairs Give Day contributions will support: 
Expanding student participation in virtual internships, community-engaged learning, and more
Supporting faculty in bringing the world to their classrooms
Advancing global faculty research
Supporting our community of international students and scholars 
Don't miss the chance to multiply your impact, thanks to gift matching opportunities of more than $20,000 from some of our most generous donors, including Ralph J. Hexter and Manfred Kollmeier, Bob and Cathy Kerr, Eivind Lange and Mary Puma, and Cecelia Sullivan '83 and Pat Sullivan '83 '87 MD. 
April 16, 6-7:15 p.m. PDT Whether you are in California or elsewhere around the world, we invite you to join us online this UC Davis Picnic Day for our Picnic Day Around the World event with the Cal Aggie Alumni Association. Join interactive discussions on topics such as food literacy and campus sustainability, enjoy Q&A with students and alumni, and more!
April 23-25 Undergraduate, graduate, and professional students, and alumni are invited to register and attend this free online conference. Students can connect with potential employers, showcase their global experience in their resume and cover letter, hear from seasoned professionals in a variety of global fields, connect with peers, and explore global resources and opportunities.
April 28, 10-11 a.m. PDT Join us for our Global Conversations Series featuring experts from UC Davis, Earth University, Stellenbosch University, and Newcastle University discussing how their work impacts UN Sustainable Development Goal #2: Zero Hunger. This is part of the University Global Coalition Decade of Action Initiative, which brings together universities to work in partnership to address this critical goal.
May 7, 2 p.m. PDT In conjunction with the Global Affairs Curriculum Enhancement Through Global Learning program, faculty and instructors are invited to join the Office of Public Scholarship and Engagement and Global Affairs for a workshop on "Community-Based Global Learning." The workshop will include a discussion of core approaches to community based global learning, and a panel discussion with experienced faculty from across our campus.
May 12, 12-1:30 p.m. PDT Join UC Davis Global Affairs and the Institute of International Education (IIE) for a virtual workshop on Fulbright opportunities for administrators, faculty members, and professionals. Topics covered will include: opportunities for teaching, research, and flexible initiatives in more than 125 countries as well as tips on how to craft a competitive application, including how to make contacts abroad and choose the right country and award for you.
May 19, 4-5 p.m. PDT Register for the third campus forum on the UN Sustainable Development Goals (SDGs). Co-hosted by Global Affairs, the Office of Diversity, Equity and Inclusion, and the Sustainability office, the forum series facilitates the development of a UC Davis community that is deeply committed to advancing the SDGs.
UC Davis Events
April 16, 10:30-11:30 a.m. PDT Join the UC Davis School of Medicine and Office of Research for a unique opportunity to hear from Dr. Lawrence Corey, an internationally renowned expert in virology, immunology, and vaccine development. Dr. Corey will provide insight on the current and future efficacy of COVID-19 vaccines and his perspectives on progress.
April 24 Join the University of California Global Health Institute for an opportunity to engage with our UC and global communities on what it means and what it looks like to start the process of decolonizing global health. This virtual event builds on the work of global health practitioners from UC and beyond by bringing together partners, leaders, and young career professionals for a day of sharing and discussion.
May 6 Faculty, staff and students are invited to attend the inaugural Gradaute Anti-Racism Symposium at UC Davis. The symposium, co-sponsored by the Office of Diversity, Equity, and Inclusion and Graduate Studies, seeks to highlight best practices in anti-racist approaches to graduate education, particularly in the wake of the death of George Floyd and the ensuing racial reckoning. 
Global Spotlights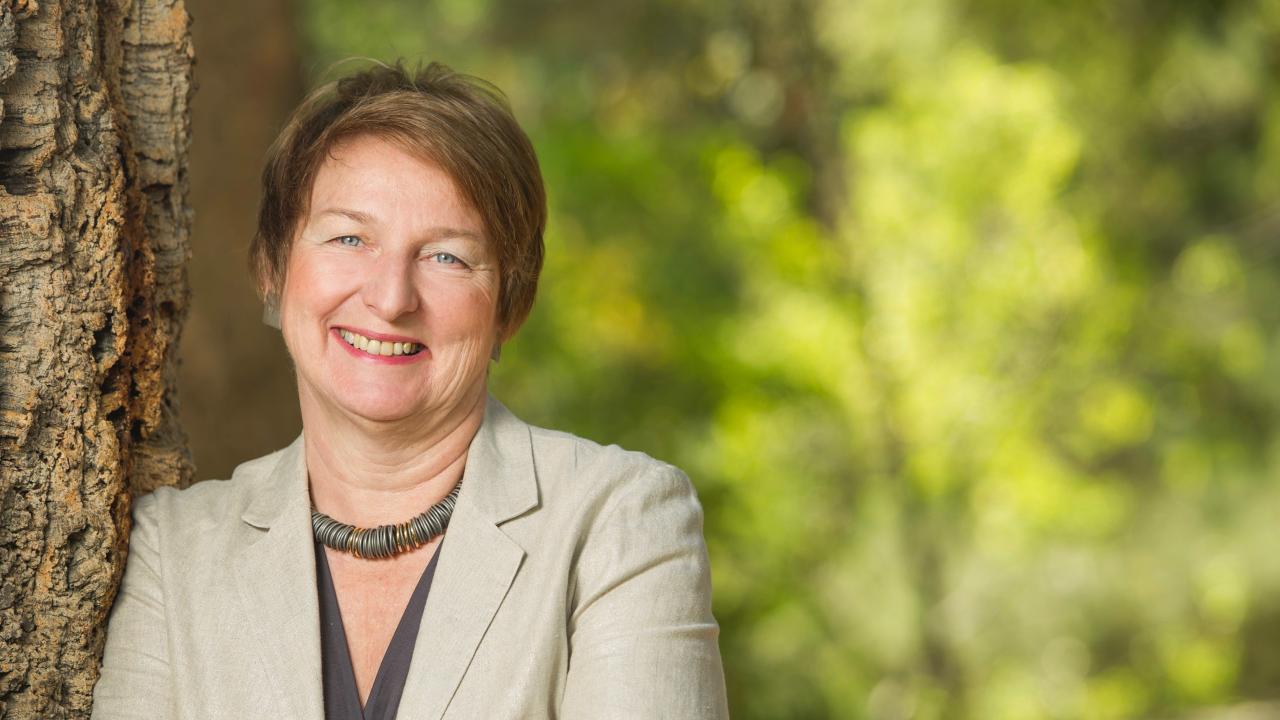 Regulska Named Founding Member of National Academy for International Education
Joanna Regulska, vice provost and dean of Global Affairs, has been named a founding member of the Institute of International Education's National Academy for International Education. The first learned society of its kind, the National Academy for International Education is an honorary society and think tank made up of distinguished leaders from all over the world. Members are working on collaborative projects to reduce inequalities in and through international education.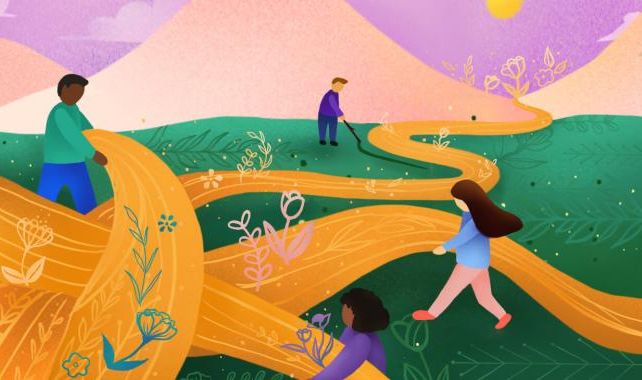 Community Futures, Community Lore
Nancy Erbstein, associate vice provost of Global Education for All in Global Affairs, and associate professor in residence in the School of Education, has partnered with the UC Davis Center for Regional Change to develop the Community Futures, Community Lore online toolkit. Inspired by her work in Nepal and India over the last three decades, this online youth participatory action research resource documents youth-led efforts over place and time and makes previously inaccessible resources freely available to the public.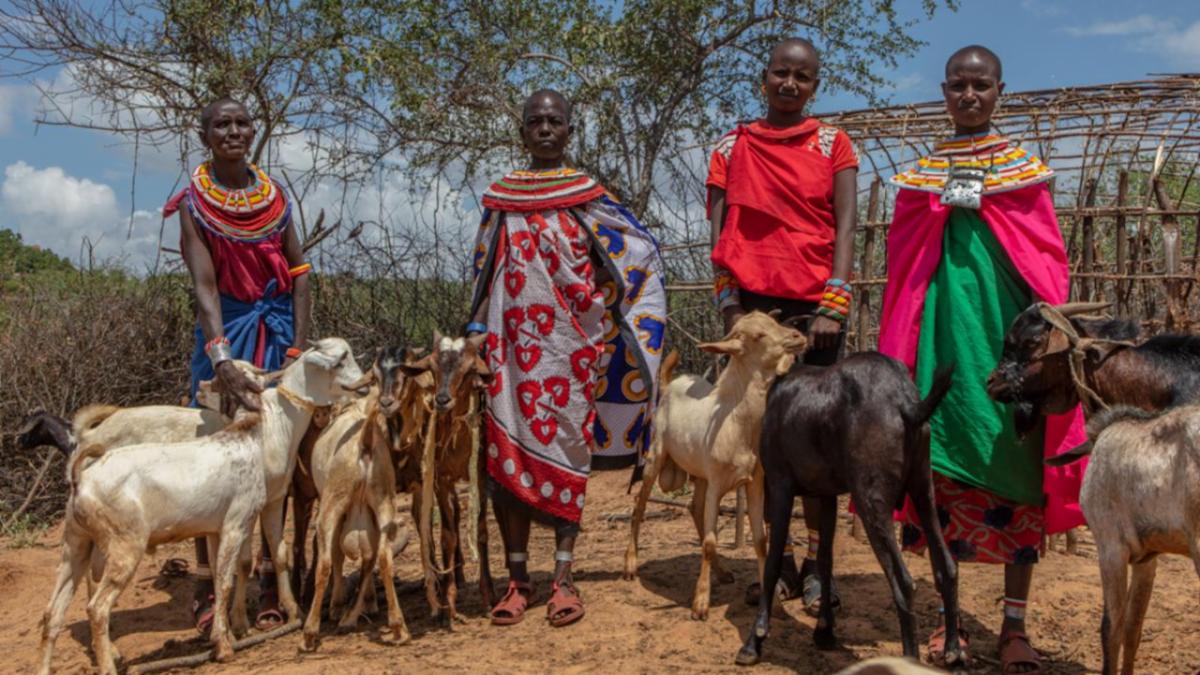 Insurance for Vulnerable Families Cuts Rural Poverty and the Cost of Aid by Half
A new study using advanced economic modeling has found that adding insurance for families who are not yet poor is the most responsive and cost-effective way to reduce total poverty. The new model showed that a local market to buy index insurance cuts the number of poor families by half, from 50 percent to 25 percent. Michael Carter, director of the Feed the Future Innovation Lab for Markets, Risk and Resilience at UC Davis, is a co-author on the study.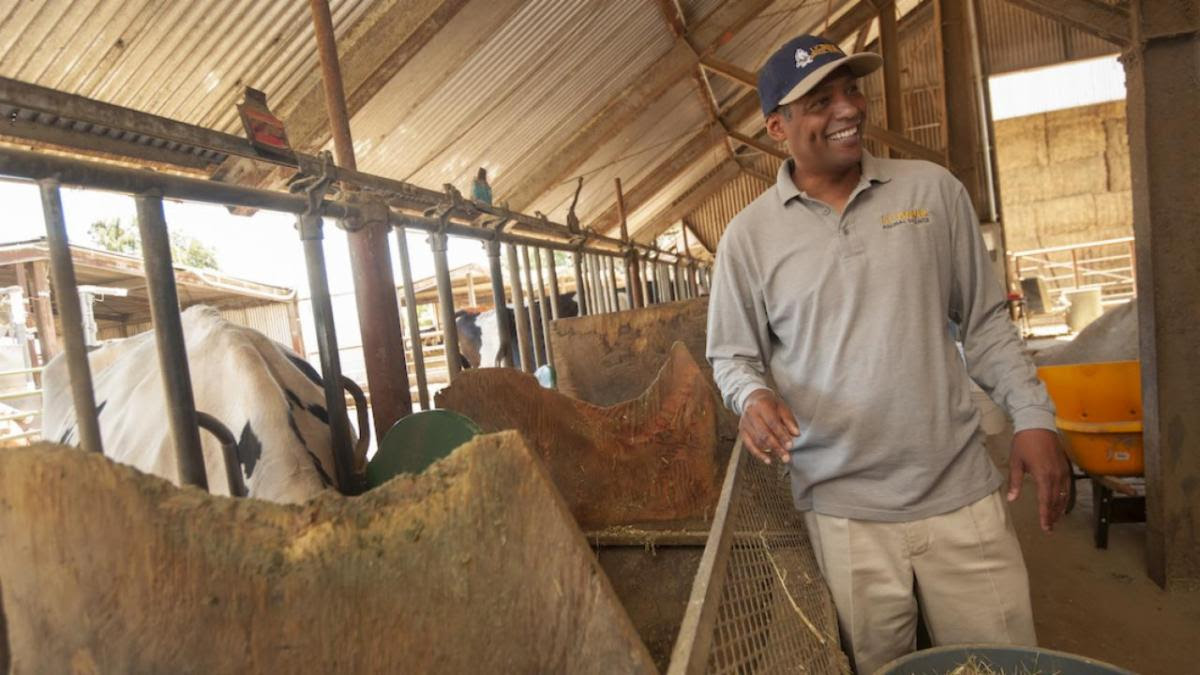 Feeding Cattle Seaweed Reduces Their Greenhouse Gas Emissions 82 Percent
A bit of seaweed in cattle feed could reduce methane emissions from beef cattle, and could pave the way for the sustainable production of livestock throughout the world. Ermias Kebreab, professor and Sesnon Endowed Chair of the Department of Animal Science and director of the World Food Center, conducted the study along with his Ph.D. student Breanna Roque.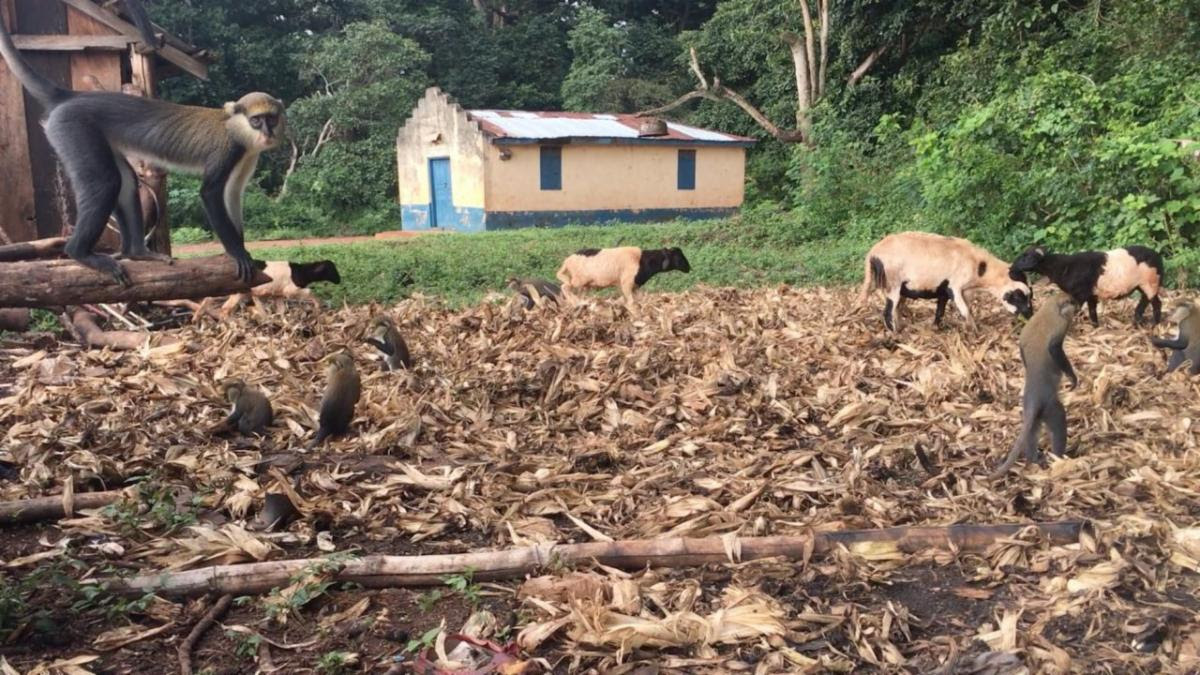 New Web App Ranks Spillover Risk for Newly Detected Viruses
SARS-CoV-2 showed the world with devastating clarity the threat undetected viruses can pose to global public health. SpillOver, a new web application developed by scientists at the University of California, Davis, and contributed to by experts from all over the world, ranks the risk of wildlife-to-human spillover for newly discovered viruses. The application was developed by scientists at UC Davis, led by Zoë Grange, postdoctoral researcher with the UC Davis One Health Institute, and included Jonna Mazet, a professor at the UC Davis School of Veterinary Medicine, founding director of the One Health Institute and former global director of PREDICT, and contributed to by experts from all over the world.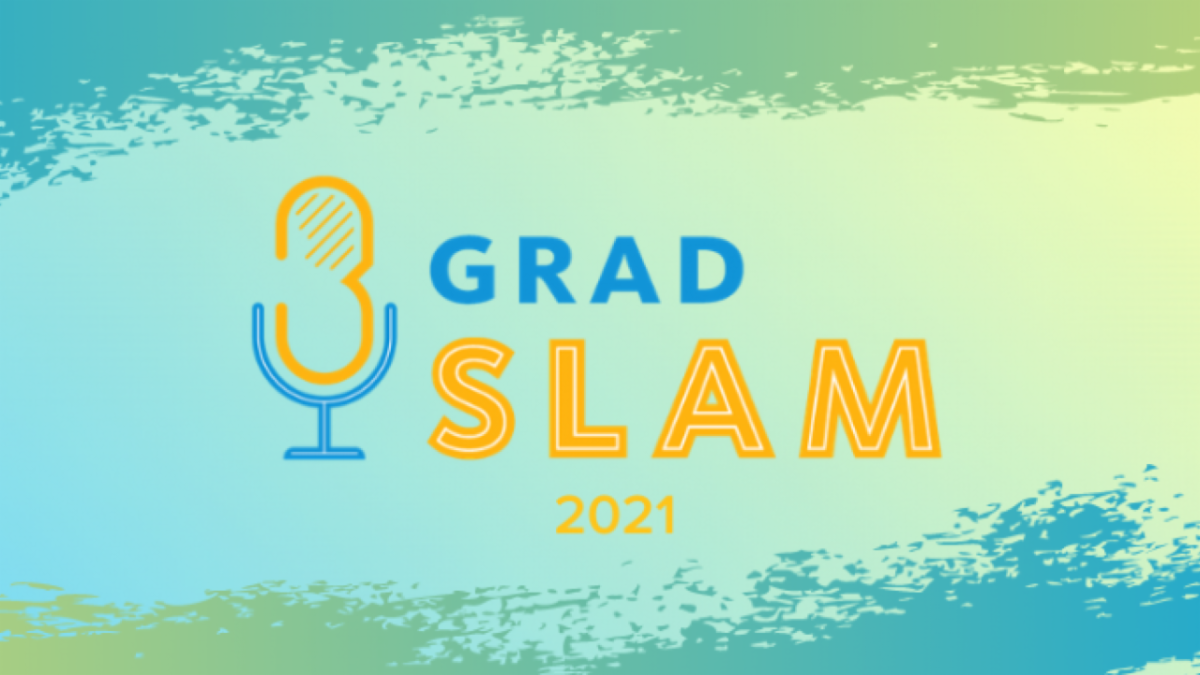 2021 UC Davis Grad Slam Finalists and Winners Announced
Congratulations to the finalists and winners in Graduate Studies' 2021 Grad Slam competition, including those who recieved Global Affairs' "Global Aggie" designation: Paul Kasemsap, Ph.D. Candidate in Horticulture and Agronomy; Lizette Navarette, Ed.D. Candidate in Educational Leadership (CANDEL); and Alea Skwara, Ph.D. Candidate in Psychology.
International Visitors and Agreements
Recent International Delegation Meetings (Virtual) (March 1 - March 31, 2021)
Consulate General of Brazil | Brazil
Université Versailles Saint-Quentin-en-Yvelines I France
IPB University I Indonesia
University College Dublin I Ireland
Osaka University I Japan
ZHAW School of Management and Law I Switzerland
Newcastle University I United Kingdom
Recent International Agreements Signed (March 1 - March 31, 2021)
China Center for International Education Exchange | China
Universidad de Tarapaca | Chile
Politehnica University of Bucharest | Romania
Learn more about hosting visitors from around the world, or the international agreement process on the Global Affairs website.
---
Primary Category
Tags